AAPI Amplified
(Free Event)
Celebrate Houston's vibrant Asian American Pacific Islander (AAPI) communities during AAPI Heritage Month at Avenida Houston on the first three Saturdays of May from 7–9:30 p.m. Houston First Corporation proudly presents this free cultural celebration and invites everyone to join in as AAPI voices are amplified through traditional and contemporary dance, musical performances, and art.
Allow Malia's Hula Hut's hip-shaking, eclectic range of traditional and non-traditional music, dancing and fire performances to transport you to the Pacific Islands. Dance the night away to Maxim, one of Houston's premier Vietnamese bands, as they bring a mix of traditional Vietnamese music and American pop favorites. Experience traditional Thai cultural performances presented by the Wat Buddhavas Temple on Avenida's main stage and a contemporary art exhibition by local Asian-American artists on the Wharf. Artists include Zahra Ali, Amy Malkan, Devona Stimpson, Thomas Tran, Carol Truong, Dandee Warhol, and more.
No Asian celebration would be complete without karaoke. Karaoke is popular in many Asian countries including Japan, China, Vietnam and the Philippines. The host for Avenida's karaoke celebration is John Newinn also known as Asian Elvis Tribute artist, Johnny Elvis.
Don't miss these one-of-a-kind, fun-filled evenings for people of all ages and backgrounds to share and create wonderful memories.
Music & Dance Performances:
May 6
Saturday
7PM - 9:30PM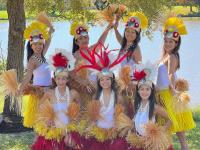 Malia's Hula Hut
MAY 13
Saturday
7PM - 9:30PM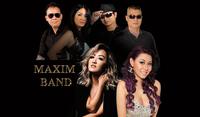 Maxim Band
MAY 13
Saturday
7PM - 9:30PM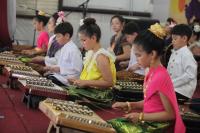 Thai cultural performances by Wat Buddhavas Temple
MAY 13
Saturday
7PM - 9:30PM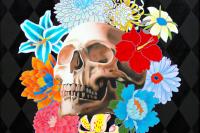 Asian-American Art Exhibition (located on the Wharf)
MAY 20
Saturday
7pm - 9:30PM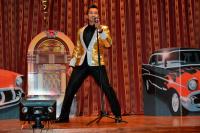 Karaoke Night hosted by Asian Elvis Tribute artist, Johnny Elvis
---
Parking and Transportation
Guests coming to experience AAPI, can find garage parking in the Avenida North and Avenida South parking garages, located at each end of the George R. Brown Convention Center More information on rates and transportation can be found here.