Labor Day marks the unofficial end of summer. But fortunately, it gives us another excellent excuse to have a great time! It's time to start crafting those three-day weekend plans, and what better way to do that than right here in Houston. Here are a few favorite holiday-specific things to do and deals going on.
Things to Do
Black White Party
Date/time: Aug. 31 from 9 p.m. to 2 a.m.; Cost: Free before 10:30 p.m.; $5 after; Location: Edison & Patton
Have a guilt-free Friday night and help raise money for school supplies with the Black White Party! Hosted at Northside Village gastropub Edison & Patton, DJ Geez will be on the ones and twos for a full night of drinks, dancing and house music. The party starts at 9 p.m. until 2 a.m. for just $5 after 10:30 p.m. (free before) on August 31.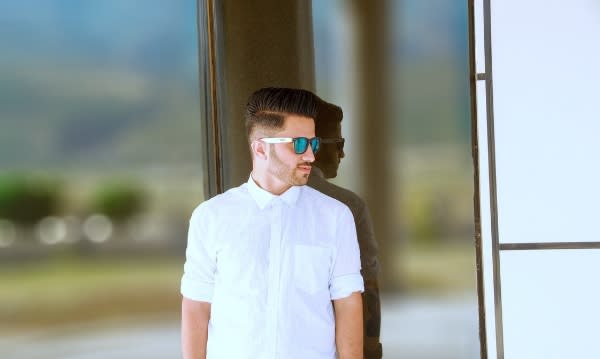 Date/time: Aug. 31 from 7 p.m. to 10 p.m.; Cost: $20; Location: Harvest Green Farmhouse
White canvas and white-clad art lovers will meet colorful artists at White Linen Night, a VIP celebration of artistic endeavor. Set for adults ages 21 and up, the celebration offers a unique opportunity to watch artists create while bidding on artists' works or shopping the market. Not to mention enjoying goodies by Fuego y Romance, music by Marisela y su Son Karibe, wine, beer and more.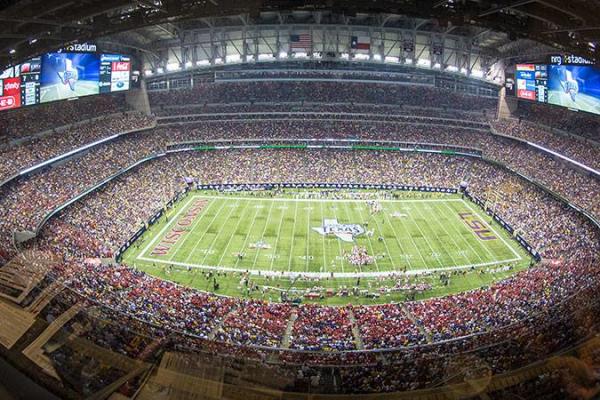 AdvoCare Texas Kickoff Game
Date/time: Sept. 1 at 11 a.m.; Cost: Varies; Location: NRG Stadium
What would Labor Day weekend be without football? Head over to NRG Stadium to check out two high-scoring teams Texas Tech's Red Raiders and the Ole Miss Rebels battle it out on Sept. 1 at 11 a.m. Try to get there early for some good tailgating before the game or to pick your favorite to root for out of the two dozen Houstonians playing.
Acres Homes Music Festival
Date/time: Sept. 1 from 3 p.m. to 6 p.m.; Cost: Free; Location: Lincoln Park
Check your rhythm on while listening to blues, jazz, zydeco, pop and African at the First Annual Acres Homes Music Festival. Featured performers at Lincoln Park include Keeshea Pratt Band, Conrad Johnson Orchestra, The Soul Strings and many more.
Annual Texas Taco Throwdown
Date/time: Sept. 2 to 3 from 4 p.m. to 8 p.m.; Cost: $29 - $35; Location: Henderson Heights Pub
Enjoy live music as you snack on some of the areas tastiest tacos from local taco and food trucks. From 4 p.m. to 8 p.m., tacos al pastor, cocktails and beer will be available at the Henderson Heights Pub.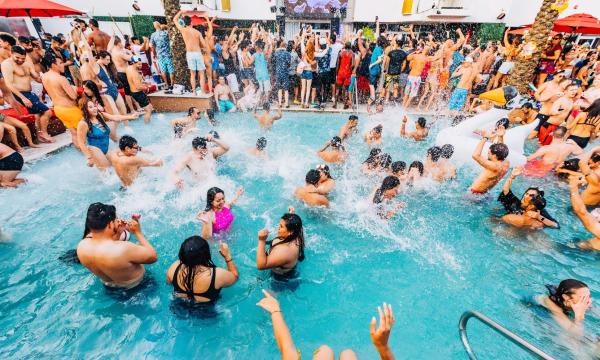 Date/time: Aug 31 to Sept. 3; before 9 p.m.; Cost: Varies; Location: Varies
Houston is known for its fun scenes and Labor Day weekend is one of the last chances to enjoy them. Before the summer ends, get out and enjoy hot parties (both in temperature and popularity) making big splashes at one of the more than a dozen urban oases in the Houston area. Although each one offers a slightly different experience, expect to be enveloped in a water playground of fun. Prefer more of a nighttime scene, check out Clé Houston's Summer Session on Sept. 2 starting at 2 p.m.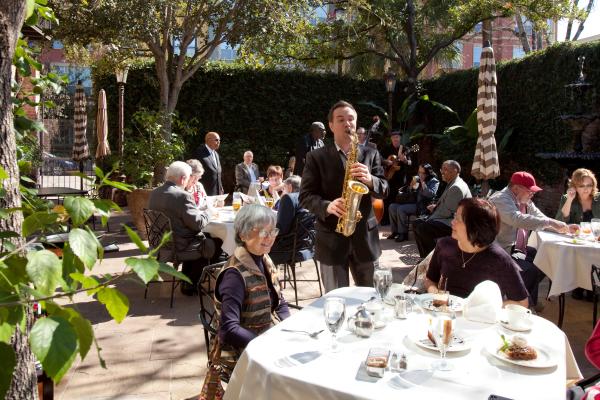 Date/time: Aug 31 to Sept. 3; Cost: Varies; Location: Varies
Saying goodbye to summer isn't the same without brunch, lunch or even dinner on the patio. There's just something about the warm summer breeze that relaxes the mind. Since it's a three-day weekend, check out places like Axelrad Beer Garden, The Dunlavy, Eight Row Flint or a dozen others for food and drinks in the shade.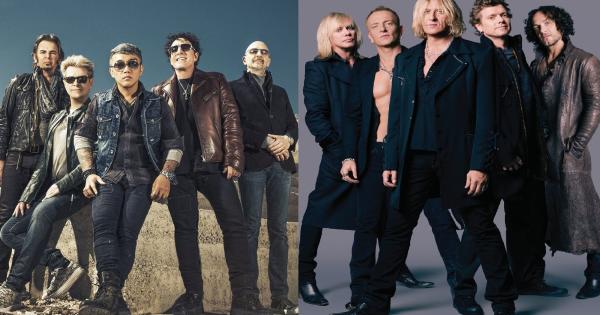 Journey & Def Leppard Concert
Date/time: Sept. 1 and Sept. 3 at 7 p.m.; Cost: $49.50-$179.50; Location: Toyota Center
Calling all fans of 1970s and 1980s music to Toyota Center! Two of the biggest bands of their time, Def Leppard and Journey, are sizzling hot on the nostalgia circuit right now. Journey rose to fame with a series of chart-topping arena rock singles, including the song that won't seem to go away, Don't Stop Believin'. Joining them is rock band Def Leppard, which scored one of the highest selling albums of all time with the 1987 release, Hysteria (25 million copies and counting).
Deals & Steals
Houston Restaurant Weeks
Date/time: Ends Sept. 3; Cost: Varies; Location: Multiple Locations
Calling all food lovers! Take advantage of amazing brunch, lunch and dinner deals during the last week. This year, over 250 restaurants in Harris, Galveston and Montgomery counties offer multi-course prix fixe meals at a reduced price to raise funds for Houston Food Bank.
Houston Experience Marketplace
Date/time: Ends Sept. 3; Cost: Starting at $60; Location: Multiple Locations
Check out the Summer Fun Passes and Marketplace Sales for major discounts on packaged attractions and fun experiences. There are a variety of packages for all, including passes for baseball games, museum experiences, virtual reality rides, waterparks and even family and adult hotel staycation deals.
For more weekend events, check out the Avenida Houston events calendar.