Here on the Avenida, we have beautiful art year round. In honor of Hispanic Heritage Month, here's some inspired works to check out by some of Houston's finest Hispanic artists. ✨
INFINITUS, Mariana Sammartino (pictured above)
Location: George R. Brown Convention Center,  Level 1, Inside Welcome Center
Born in Mendoza Argentina, and educated in both Argentine and the USA, Mariana Sammartino began her studies in architecture, then earned her degree in industrial design and trained as a metalsmith. All of Sammartino's pursuits are an outgrowth of her unwavering fascination with metal, which she describes as her language of communication with the world. Her 2019 work Infinito is an ongoing investigation into the fleeting essence of human perception and experience.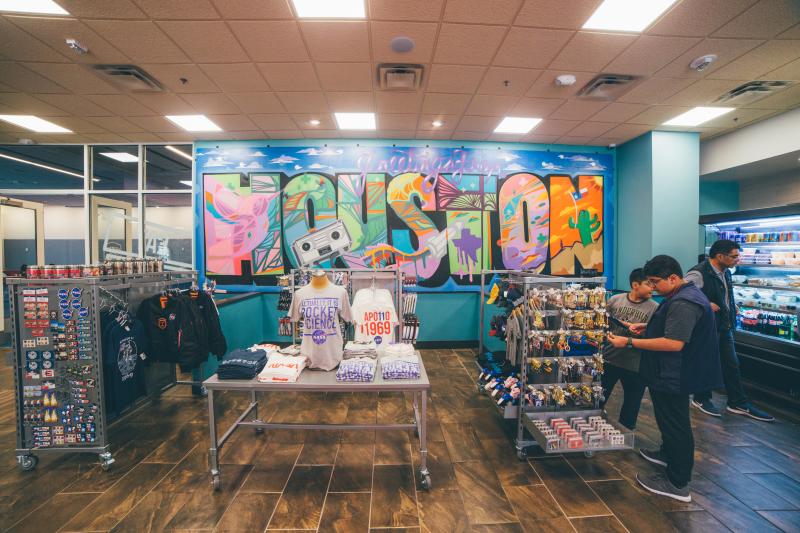 Greetings from Houston, David Anguiliu
Location: George R. Brown Convention Center, Level 1, Inside Welcome Center
David Anguiliu's style is deeply inspired by his Mexican heritage and mostly manifests itself as large scale, aerosol murals. Anguilu started painting graffiti at an early age. Mostly using freight trains as canvases, his art is increasingly visible around his hometown of Houston, Texas. Currently, Anguiliu is focusing on painting public spaces (like the mural above) in the Houston area and working in collaboration with local business and home owners.
Flight Plan, Lorena Morales
Location: George R. Brown Convention Center, Level 2, Charging Station near Hall A
Lorena Morales was born in Venezuela and received a B.B.A from Rafael Urdaneta University. Once in America, she earned certificates in painting and sculpture from the Glassell School of Art at the Museum of Fine Arts, Houston. Morales' 2016 piece, Flight Plan is inspired by the patterns created by migratory birds. She found inspiration in Houston, a hub where the flight plans of people from different cultures, industries or professions intersect.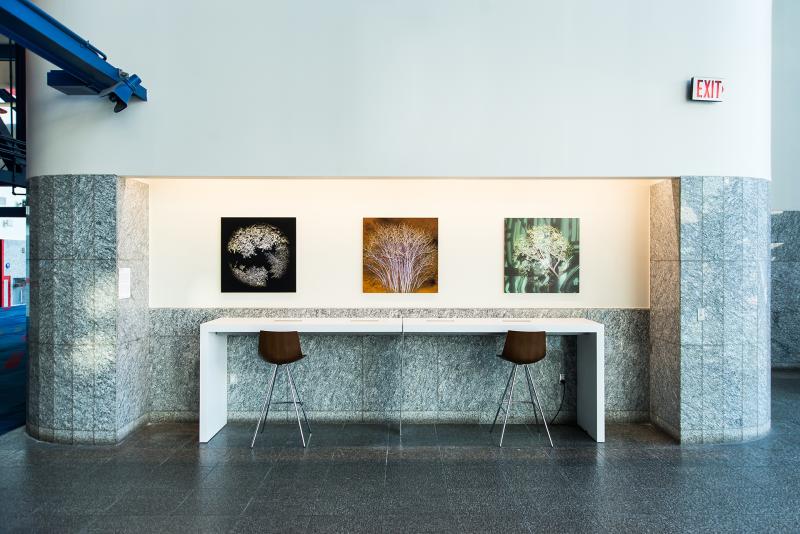 Night Trees, Pablo Gimenez-Zapiola
Location: George R. Brown Convention Center, Level 2, Charging Station near Hall B
Pablo Gimenez-Zapiola was born in Argentina and received his bachelor's degree in architecture at Universidad de Belgrano at Buenos Aires. His 2016 artwork, Night Trees consists of three photographs that acknowledge how alive the trees are and how important it is to protect nature.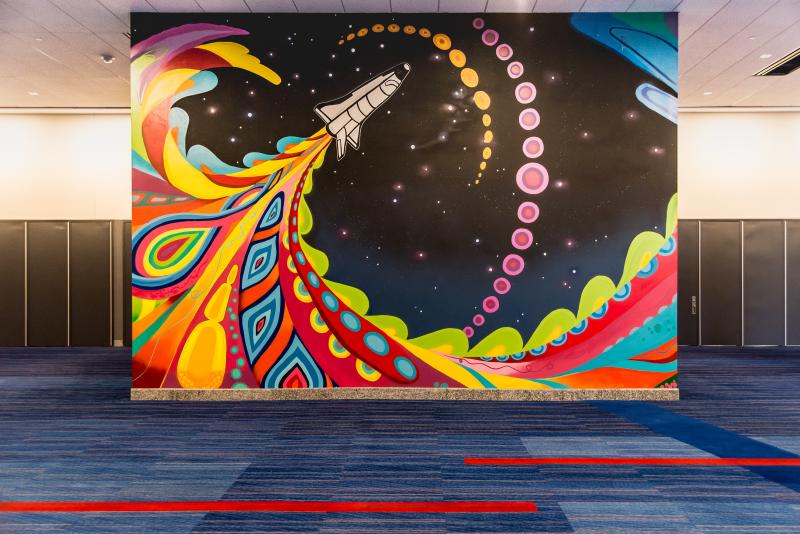 Lifting Off, Houston, Gonzo247
Location: George R. Brown Convention Center, Level 1, near Hall E
Houston native Gonzo247 has transformed many cities around the world through his graffiti art. Gonzo's 2016 piece Lifting Off, Houston not only explores Houston's connection to the national space program, but also delves into the city's diverse communities. In this work, the space shuttle represents a city that propels its residents into new heights, while the bright colors an patterns represent the diversity of Houston.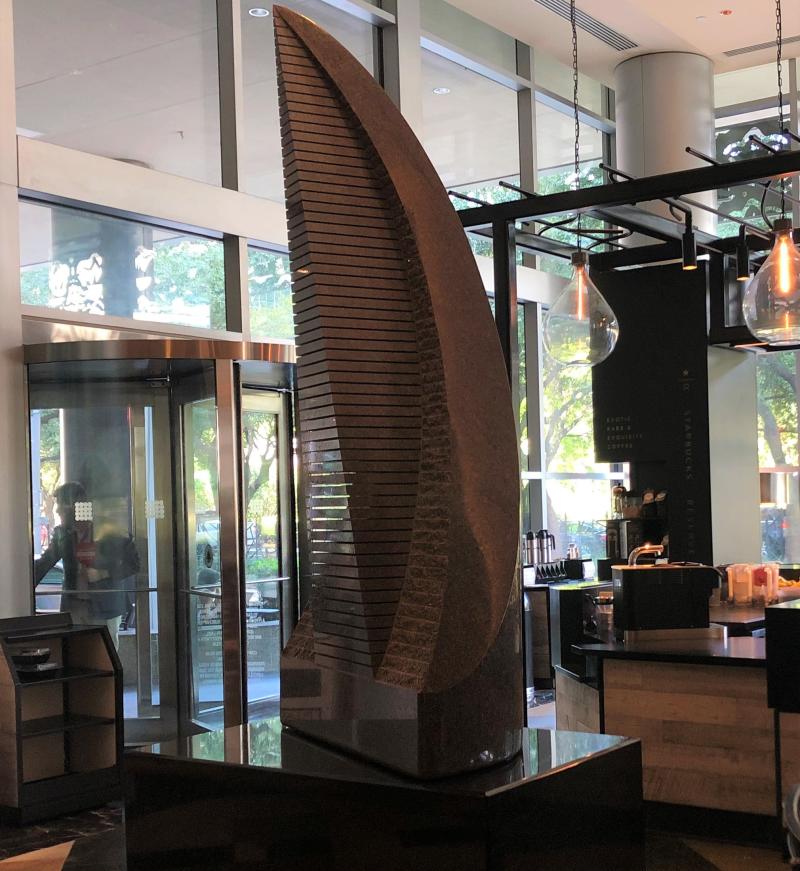 Vanishing Edge Round, Jesús Moroles
Location: Hilton Americas-Houston Lobby, near the Starbucks and east bay elevators
Born in Rockport, Texas,  native Jesús Moroles graduated from the University of North Texas and set out to  build a workshop in his hometown, making the sculptural process a family endeavor by including his parents, brother, sister and brother-in-law. Moroles' sculptures juxtapose unfinished and polished stone surfaces to create a harmony that explores man's relationship with nature. The sculpture pictured above, Vanishing Edge Round, weighs close to 3,000 pounds and had to be placed in a specific structurally supported area of the hotel lobby. As the name suggests, the edges of the piece vanish as the shape curves around to the point at the top.
Want to help us celebrate Hispanic Heritage Month? Join us for our first Party on the Plaza: Latin Night.
To explore more of the wonderful art collection on the Avenida, click here.