It's the most wonderful time of the year! This holiday season, LAUNCH is the go-to for all of your holiday gift needs. To help you get in your creative zone when it comes to gift giving, we decided to gather up some of Houston's hottest holiday items and give you the 4-1-1 on the masterminds who create them. ✨
Jan M. Stephenson Designs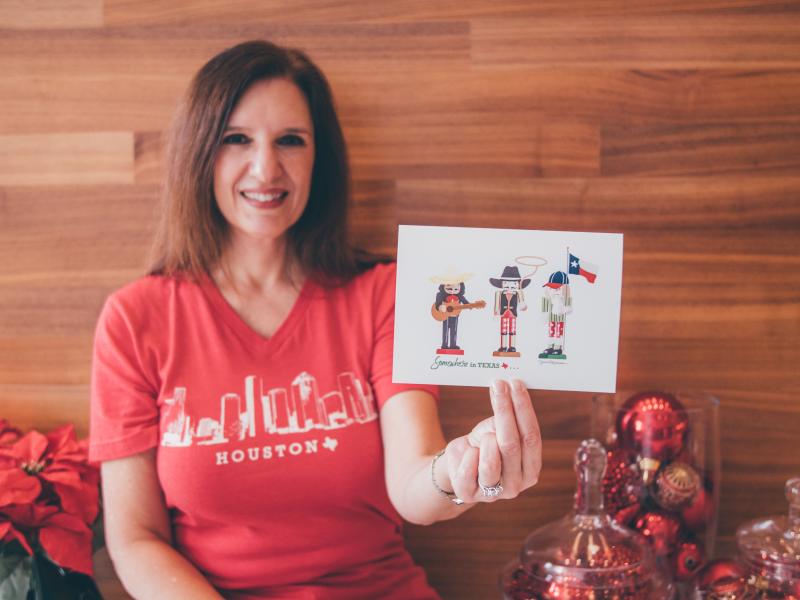 A graphic designer and a freelance major since 1988, Jan M. Stephenson, has spent her whole life surrounded by art, developing various skills and acquiring knowledge through a life-time of exposure, experiences and education. However, Stephenson credits her father, award-winning artist teacher, lecturer and juror, A.J. Schexnayder. The local Houstonian designer attributes the way in which she views design and focuses on appreciating the piece with a goal of understanding the artist's intended message and thoughts to her father.
In early 2015, Stephenson began working on a design that would reflect her neighborhood-- The Houston Heights. Inspired by the tile crub street sign she saw every day on her street, she began the initial design which spawned hundreds more and The Heights Design collection was born. What started with an idea to just make t-shirts evolved into a fully fleshed out product line that launched in 2017.
Magpies & Peacocks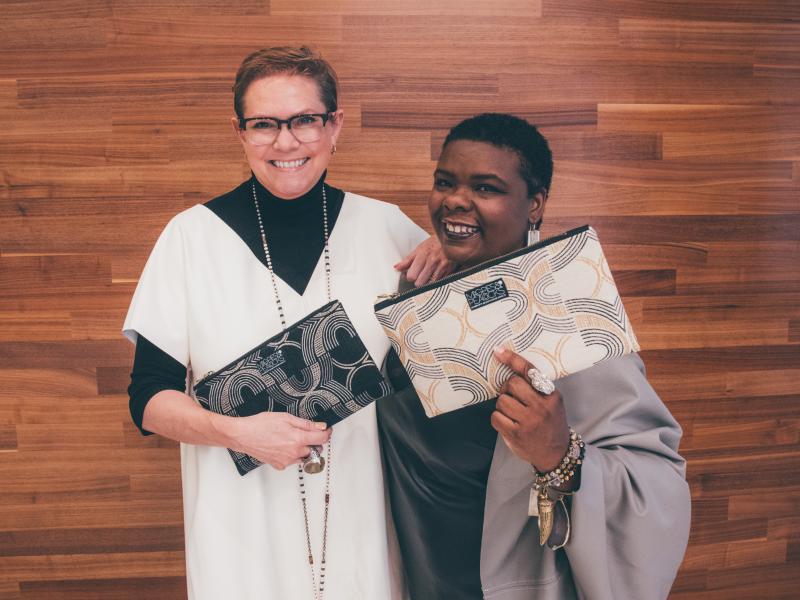 Magpies & Peacocks, Inc. is a nonprofit 501c3 design house based in Houston, Texas. This Houston-based company's mission is to create an environment for positive change by nurturing arts education, keeping fashion out of landfill and giving back to the Houston community.
Their model rests on four key pillars: Collaborate, Create, Educate and Invest. The brand builds creative connections between local leaders, business, donors, artists, designers, educators and Houston area nonprofits. Through these four pillars, the local brand hopes to encourage emerging designer, as well as provide post-consumer raw materials in an effort to further promote sustainability and social responsibility while simultaneously invest back into their community.
Mixologi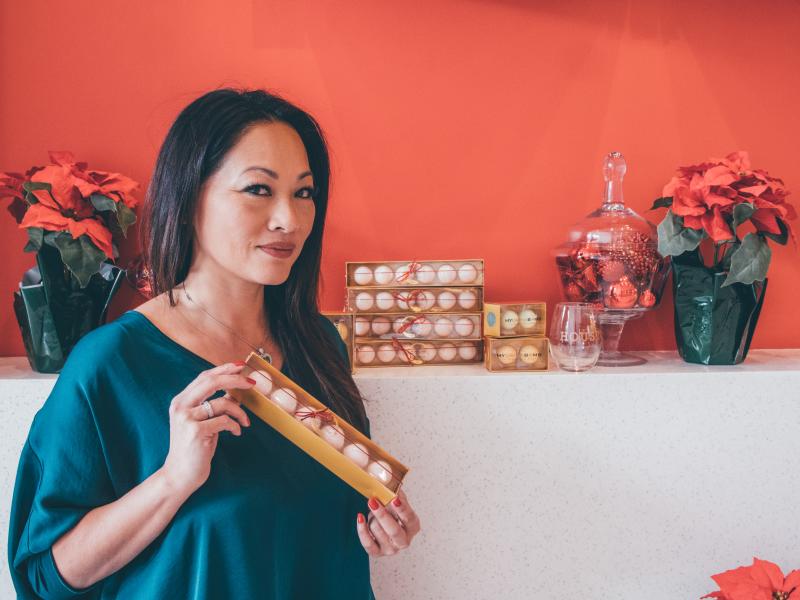 Chloe Di Leo grew up learning the values of being an entrepreneur firsthand, while watching her mother sell jewelry in Vietnam and later working alongside the rest of her family at their grocery store once immigrating to America. The idea for her famous Mixologi drink bombs evolved from creating bath bombs to soothe her twelve year old daughter's eczema. The first iteration of her drink bombs was born from her desire to create easy ways to get her children to consume tasty, nutritious ingredients, while drinking more water. 
When the idea to use the bombs as mixers for adult beverages came to her, she created Mixologi. The company now boasts more than 29 cocktail flavors and seven children's varieties, and has become a tour de force on the Houston events scene. Creating custom orders for special occasions such as weddings and gender reveal parties, the brand shows no signs of slowing down.
Betirri Bengtson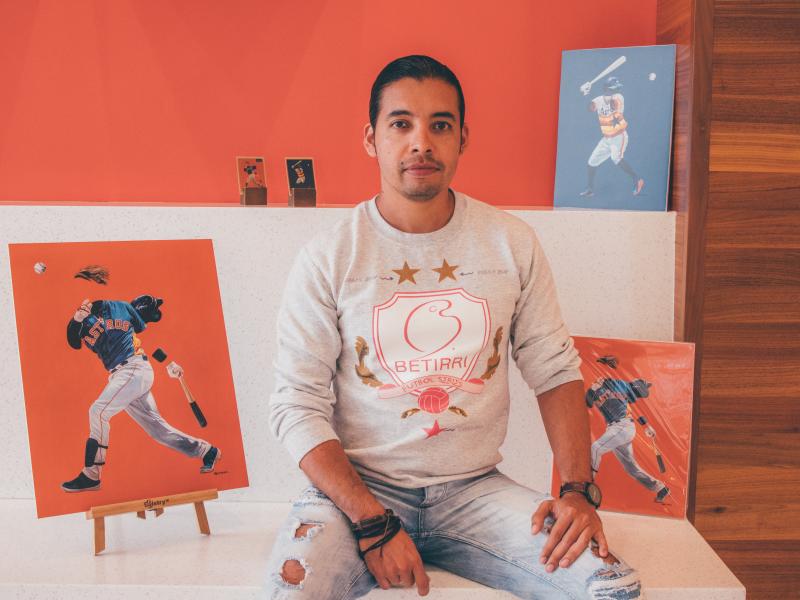 Born in Puebla, Mexico, Betirri Bengston is internationally recognized primarily by his signature 'Futbol Series' paintings depicting bodiless sports figures in motion. Bengston's work ranges from figurative to conceptual, always expressing the essence of an idea or subject.
He is also the official artist of Houston's Lamborghini Festival since 2014. Betirrii's aspiration is to continue to unite the undying passion for sports with the eternal beauty of art and through his work, he hopes to one day become a part of history.
Brenda Grands Jewelry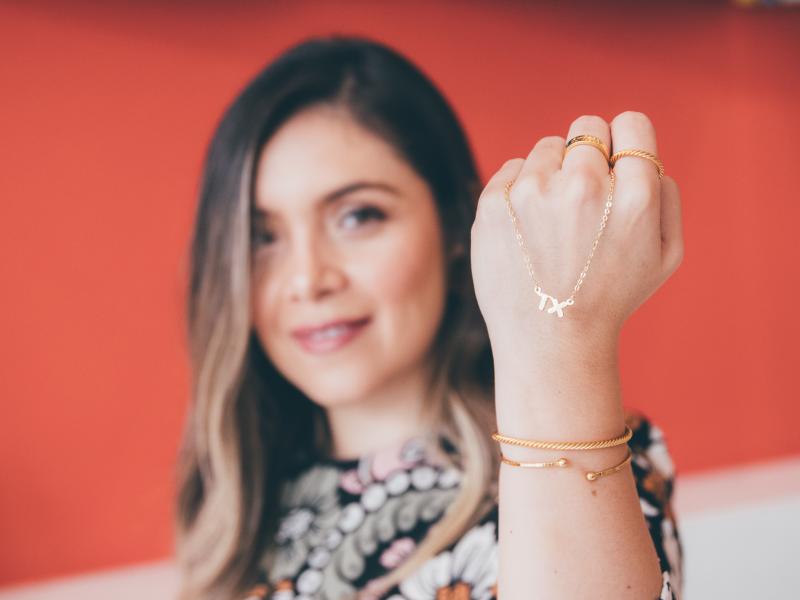 The Grands sisters started their business in 2014, with Brenda managing the design aspect, while Angie covers social media and marketing aspects of the brand. The handmade designs are carefully crafted for women to feel beautiful, brave, strong, worthy and loved while sporting them; that is the Grands' philosophy, to create unique designs with a contemporary look that are equally as gorgeous with a pair of jeans and t-shirt as they are with a little black dress and heels.
Interested in checking out more designs by local Houstonians? Check this out.💥
Need parking near LAUNCH/The Welcome Center? We've got you covered.👈