Chances are, you've heard of Marcus Davis'  Houston restaurant staple, The Breakfast Klub. What if we told you that the same visionary that brought you the legendary Catfish & Grits recipe from TBK has a restaurant right here on the Avenida? 👀
Dubbed "an urban komfort kitchen," Kulture explores food, spirits, art and music through cultural contributions of the African diaspora, in a casually-elevated, yet comfortable dining atmosphere. 
Located downtown at Avenida Houston, on the ground floor of Partnership Tower, Kulture offers lunch, wine, signature cocktails, bar bites (like calas and collards dip and meatloaf meatballs), and happy hour throughout the entire week. 😍
Signature Dishes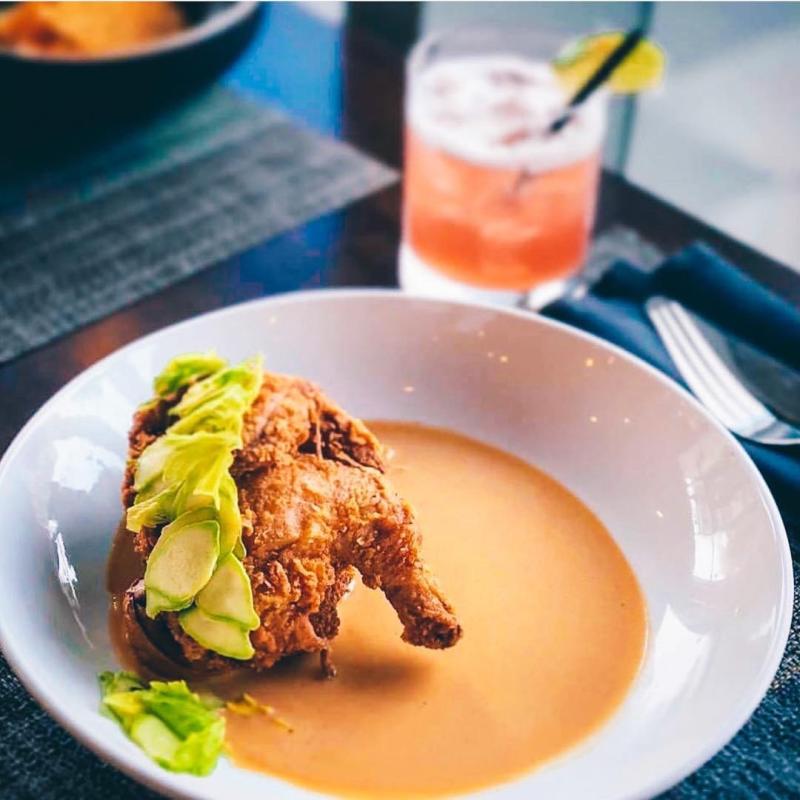 Not only will you find items upon items of deliciousness at Davis' masterpiece, you'll also find a wide variety of the Carribean Southern cuisine. From the fried poussin (pictured above) in a bed of seafood cream, celery and sautéed patty pan squash, to the whopping 2.5 lb whole red snapper, paired with potato pave, wilted cabbage slaw, hot-hot sauce. There's something for everyone at this gourmet kitchen, and no matter what the choice it's guaranteed to be a treat.
Happy Hour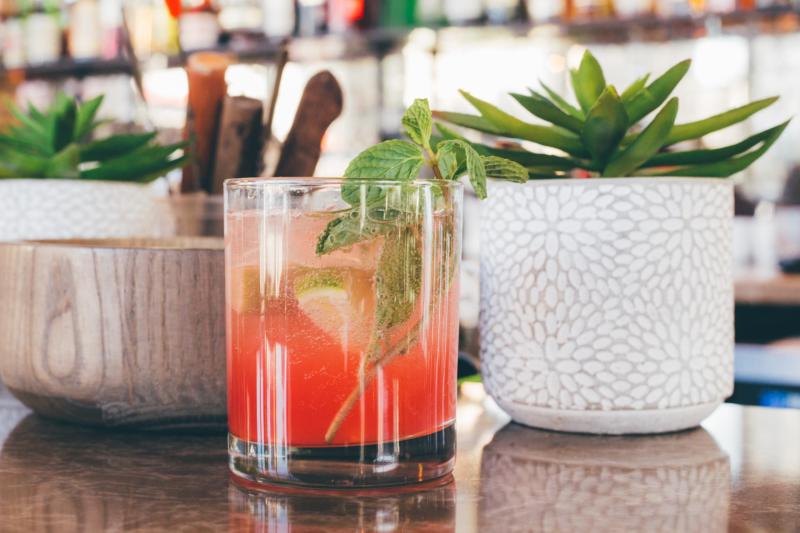 Much like their entrees, Kulture's cocktail menu does not disappoint. Their happy hour runs Monday through Friday from 4-7pm. Whether your taste runs more towards savory or sweet, Kulture provides plenty of both. On the sweeter side, their cocktail menu offers their Kulture Punch, consisting of four different light and dark rums mixed with the perfect blend of fresh juices. The menu also offers originals crafted by James Beard Award winner James Haywood, such as the Carver old fashioned mixing roasted peanut infused bourbon, sorghum and signature Kulture bitters that creates a flavor profile out of this world.
To top it all off? If you find yourself craving some southern comfort food and happen to find yourself at Kulture, they'll validate your parking for a whole. free. 2. hours. ✨ 
To recap: We definitely think this is one for your bucketlist. 
Feel like getting in on the action? For more info on Kulture, click here. 👈
Want more info on parking? check this out! 🚗