What's a better way to spend a summer than attending some Astros baseball games?! Exactly. There isn't one. 💁 To top it off, this month's games are offering special giveaways and events to accent the already unforgettable experience of attending an Astros game. We've highlighted some of the excitement this July below:
T-Shirt Tuesdays- (Weekly)
Tuesdays are best known as T-Shirt Tuesdays at Minute Maid Park! Presented by the DraftKings, fans can purchase an add-on voucher for $10 and take home a truly unique Astros t-shirt! The design will change every Tuesday home game.
Friday Night Fireworks- (Weekly)
Fridays are for unwinding after a long week of working hard. That's why the Astros' Big and Bright Friday Nights have returned to Minute Maid Park every Friday home game. The night will consist of a pre-game happy hour located in the Budweiser Brew House in Center Field, including a variety of music, food and beverages and games. Following the game itself, fans will have the option to stay late and witness the magical Friday Night Fireworks. 
Superhero Day- July 21st
The Astros will host Superhero Day on July 21st  during their game against the Texas Rangers. Fans are encouraged to dress up as their favorite superheroes as they cheer on the 'Stros. Fans will also have the opportunity to get their faces painted and take pictures with superheroes on the main concourse. For an additional $40, Superhero Day packages will be available for purchase which includes pictures with superheroes, face painting, caricature artists, video games, corn hole, coloring stations and much more.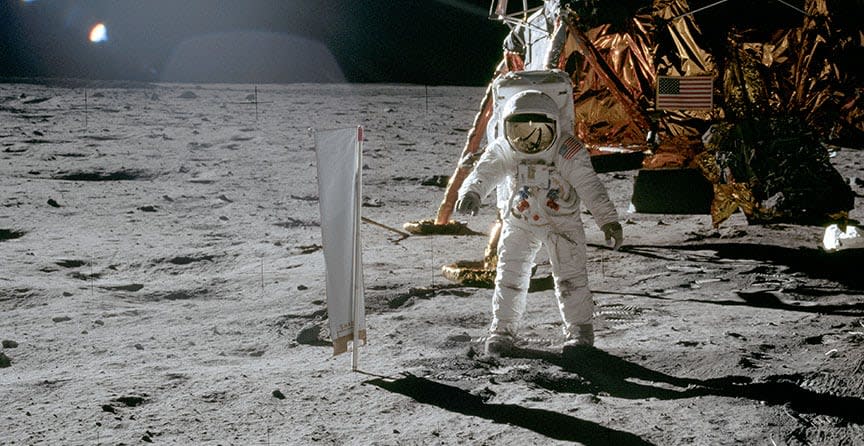 Apollo 11 Night- July 22nd
On July 22nd, the Astros will host Apollo 11 Night at Minute Maid Park in celebration of the 50th anniversary of the lunar landing! This themed night will feature a replica of Neil Armstrong's 1969 spacesuit from the  Apollo 11 Mission, a ceremonial first pitch thrown by Armstrong's son Rick Armstrong, and both the NASA Mobile Exhibit and Space Exploration Vehicle available for interaction on the Plaza. Orbit "Moon Landing" bobbleheads will also be available for purchase at $30 a piece.
Movie Day- July 24th
The Astros will be hosting a movie day featuring "The Field of Dreams" on July 24th after the Astros take on the Oakland Athletics team at 1:10 p.m. Fans who choose to stay for the movie will be encouraged to move to the 3rd base side seating to view the film.  All seats will become general admission for the screening, and the movie is schedule to air twenty minutes after the game.
GIVEAWAYS ✨⚾
JULY 6: Gerrit Cole 'train' bobblehead to first 15,000 fans
JULY 7: Carlos Correa YOUTH replica navy batting practice jersey to first 10,000 fans
JULY 22: Carlos Correa bobblehead to first 10,000 fans
For information on parking offered on the Avenida, click here.