Get ready to run Houston because the Chevron Houston Marathon is here. And with the MLK holiday right around the corner, that means one thing: a day to recoup from a run, or better yet, a day to recoup from being the spectator! Watching thousands is a real sport. That said, spectators will need to get set up early to get a prime spot near the finish line. But don't fret if that snooze button gets one too many hits though. No matter where folks land along the race course, Houston has plenty to delight and entertain while waiting for the main attraction. Plus, in this frigid weather runners need all the support they can get.
Experience Downtown Houston (and the marathon) along the race route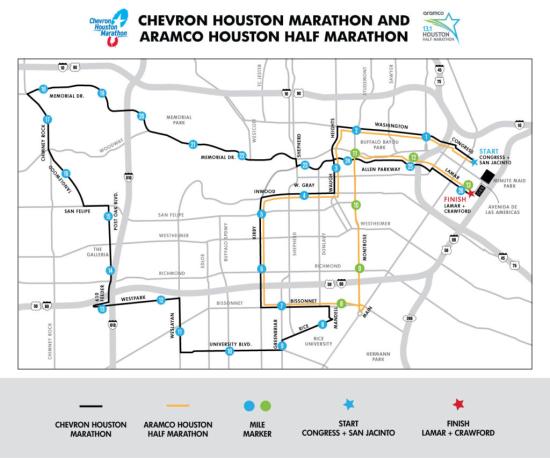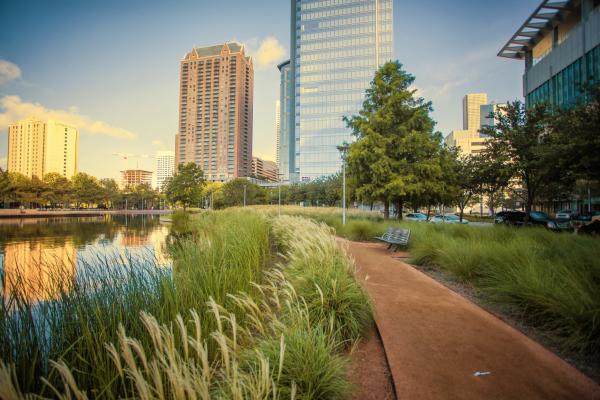 Volunteer
You don't have to run the race to be a part of it. Volunteering is a great opportunity to join in on the excitement, and lucky for you we have all the details you'll need. The Chevron Houston Marathon weekend events depend on each individual volunteer to produce a great race.
Besides being part of Houston's largest single-day sporting event, Race Crew volunteers receive exciting perks like race crew memorabilia, entry into RunFest festivities, and free parking. Volunteer as an individual or make it a group activity. On race weekend the Houston Marathon Committee coordinates medical coverage along the course and at the George R. Brown Convention Center. Public safety officers, EMS, and over 500 medical volunteers make this one of the safest races in the country, but only in part through the help of volunteers. Find out more here.
Course Entertainment
The Chevron Houston Marathon and Aramco Houston Half Marathon have approximately 100 HOOPLA stations every year, from cheer groups to bands to belly dancers and more. For more information on being a course entertainer, email hoopla@houstonmarathon.com.