The George R. Brown Convention Center was named after Houston business leader and philanthropist George Rufus Brown, whose Texas Eastern Corporation donated six of the 11 downtown blocks required to build the convention center, in its original dimensions, in 1987. This donation brought future prosperity, in many forms, to Houston.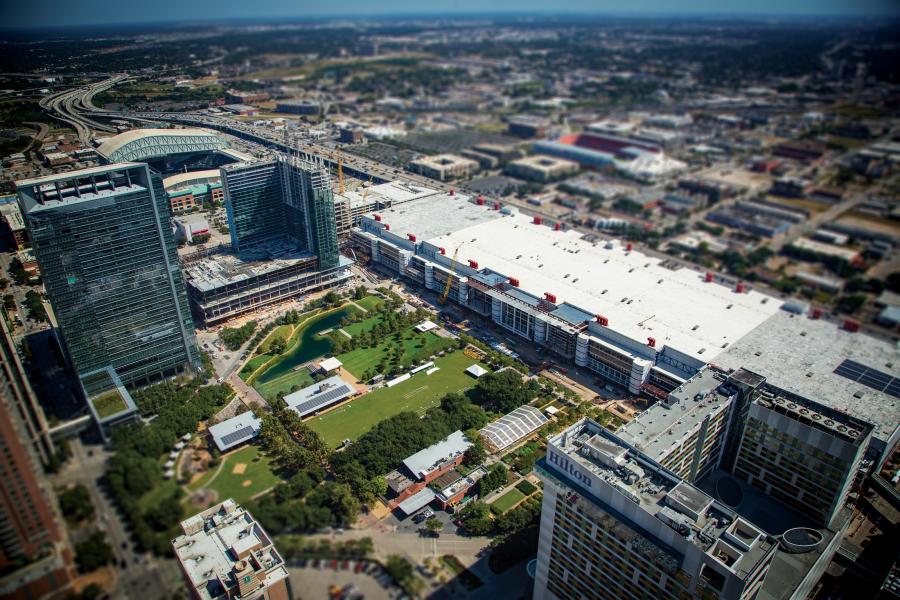 Brown was internationally known as an engineer and was one of Houston's best-known citizens. He and his brother, Herman, turned Brown &Root into America's largest construction and engineering company. 
He also served in the United States Marine Corps, attended Rice University in Houston, the University of Texas and the Colorado School of Mines, graduating in engineering in 1922. 

In 1942, Brown and his brother formed the Brown Shipbuilding Company on the Houston Ship Channel, building 359 vessels for the U.S. Navy during World War II. In 1962, Brown & Root was awarded the planning contract for the $200 million Manned Spacecraft Center in Houston. 

Brown was a member of many professional organizations, receiving numerous honors and awards. He also served under Presidents Truman, Eisenhower, Kennedy and Johnson on various committees. In the 1950's, Brown, his brother, and their wives formed the Brown Foundation, which has awarded more than $1.4 billion to various causes over the years.