Holiday Lights in Downtown Houston
See stunning lights displays all over Space City
It's a holiday tradition many people begin around this time, piling into the car and riding around town looking at holiday lights. For families or friends who really enjoy the excursion, there's usually hot cocoa or cider nearby and a holiday music playlist streaming on the radio. While some destinations merit a stop, others are best viewed as drive-bys. No matter how it's done, there are many places to see beautiful seasonal light displays around Downtown Houston. Read on to plan your holiday light-seeing excursion.
---
Gust
Nov. 16 to March 21
Celebrating a decade of discovery, GUST is an interactive art installation created by Cocolab, a Mexico City-based studio for the Discovery Green Conservancy. GUST is a public art project that uses an array of 1600 handmade pinwheel to visualize the invisible patterns of the wind and to activate Brown Promenade with vivid color and subtle motion. GUST will open to the public on Friday, November 16 at Frostival, Discovery Green's annual winter carnival.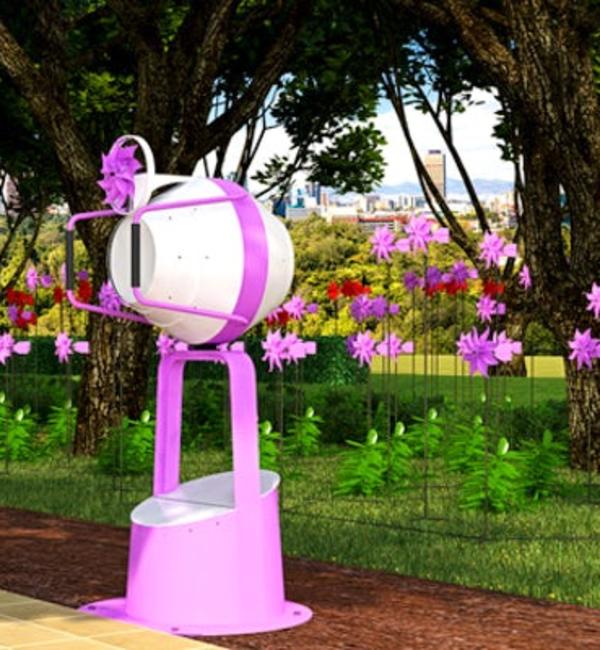 ---
Mayor's Holiday Celebration and Tree Lighting
Nov. 30 from 6:00 to 8:00 PM
Ring in the season with the 99th Annual Mayor's Holiday Celebration and Tree Lighting Presented by Reliant, an NRG Company on Friday, Nov. 30 in the heart of Downtown Houston. The spectacular event is a holiday tradition of music, Santa, fireworks and family fun. A towering Holiday Tree, glowing with energy efficient LED lights, shimmering ornaments and a stunning star topper will light up the streets of downtown Houston this holiday season. The event takes place in Hermann Square at City Hall from 6:00 to 8:00 PM and is free and open to the public.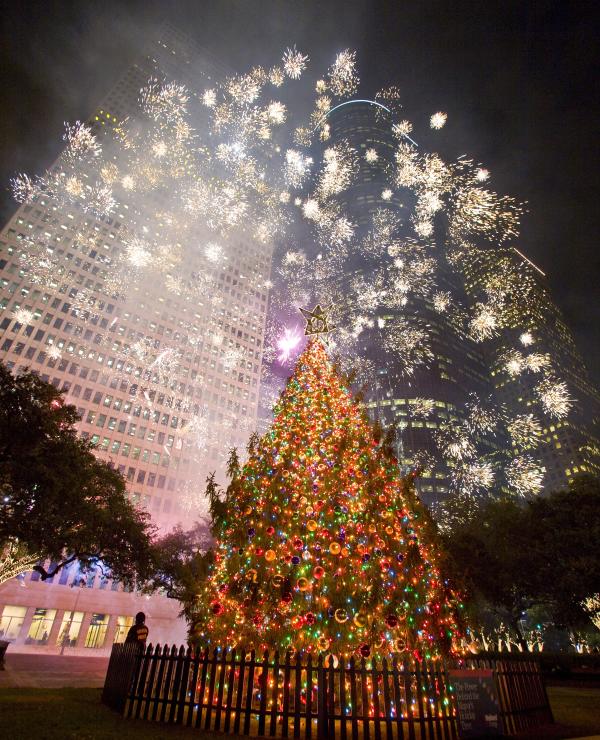 ---
LOOP
Nov. 30 to Jan.6 from 8:00 AM to 11:00 PM
Located at The Plaza at Avenida Houston, LOOP is a cross between a music box, a zoetrope and a railway handcar. The retro-futuristic machine, which is more than two meters in diameter, creates animated fairy-tale loops. The black and white images, tinted through a strobe effect, recall the earliest movies and are visible inside the cylinder as well as outside of it so that they can be watched from close up or far away. Through the combined efforts of members of the public working the hand lever, the image cylinder lights up and creates the illusion of motion in the drawings.
---
Holiday Lights Tour
Locations Vary; Starting Dec. 5
Once again, the Houston Wave will take guests on a Holiday Lights Tour to check out all that dazzles and sparkles this holiday season. The tour will start at Market Square Park downtown before embarking on a journey past the tree at City Hall, the giant ornaments at Discovery Green, and the always decorated neighborhoods of River Oaks and the Woodland Heights.