Welcome Center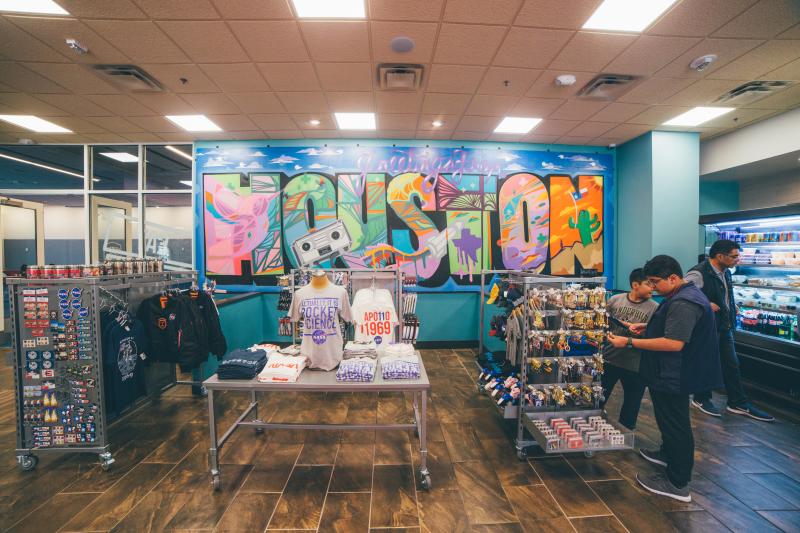 Houston's new Welcome Center is set to turn on its stunning neon sign and open its doors July 16th.
Our reimagined convention campus Avenida Houston is just getting better. This fall, a new Welcome Center will join Avenida. Serving as a resource for visitors, it will offer information and access to Houston events and attractions, as well as feature a grab and go eatery—Avenida Eats. Additionally, the new Welcome Center will house Launch, a retail outlet that showcases the creations of local designers and artisans providing shoppers with a variety of Houston-inspired products including fashion, handmade jewelry, purses, soaps, teas, and much more.
Welcome Center Hours:
Monday: Closed
Tues-Fri: 8am-5pm
Sat & Sun: 10am- 5pm

Phone:
1-800-4-HOUSTON

Location:
1001 Avenida de las Americas 77010

Visitor's Center
The new and improved Visitor's Center will have an attendant available at its information desk to answer any and all travel inquiries about the city. Visitors will also be provided access to the Market Place on-site through the use of iPads, and local magazines, itineraries and OVG's will also be sold in this section.

LAUNCH
The Houstonian boutique will be re-opening its doors with the rest of the center, and will be hosting a special event called Pan Dulce in celebration of the center's opening on July 26th from 7-10 p.m. The event will be hosted by local artist David Maldonado in an effort to marry art and music into an event where people are encouraged to connect, explore and learn. Painting will be held on the patio outside of the Welcome Center and music will be performed on the wharf.

Avenida Eats
The grab 'n go restaurant will offer a wide selection of meal items for visitors such as breakfast and lunch tacos, salads, sandwiches, chips, candy, and ice cream. Beverages available will consist of water, soda, beer, and freshly brewed tea and coffee.
---
Parking and Transportation
Guests coming to experience the Welcome Center, can find garage parking in the Avenida North and Avenida South parking garages, located at each end of the George R. Brown Convention Center More information on rates and transportation can be found here.