The city's best free concert line-up returns for Spring 2020
DON'T MISS: Come by Party on the Plaza at Avenida Houston on select Thursdays in front of the George R. Brown Convention Center for free concerts, great food and beverages , craft beer specials and much, much more!
Schedule:
5-  6:45 p.m.-  Live entertainment on the Wharf
6:45 p.m. - 8 p.m.: Opening band
8:15 p.m. - 9:45 p.m.: Headliner
*Happy Hour specials from 5-7 p.m.
St. Paul and The Broken Bones
St. Paul & The Broken Bones formed in 2012, releasing their debut album Half the City in 2014 and its follow up, 2016's Sea of Noise, too much acclaim. Those strong efforts helped place them on the national scene, and the band worked hard to prove they were no mere retro-soul band—from touring the world relentlessly, including being selected to open for The Rolling Stones and headlining two nights at the Ryman Auditorium, to TV appearances including The Late Show with David Letterman, Jimmy Kimmel Live, Conan, Austin City Limits two appearances on The Late Show with Stephen Colbert, one being the very first episode.
Janeway's fearless showmanship, thoughtful lyrics, and dedication to his performance soon became the band's calling card, and paired with the inventive and skillful direction of co-band leader Jesse Phillips as well as a full eight-man roster comprised of some of the best young instrumentalists in the South, they soon became a must-see event.
The Dip
Hailing from Seattle, The Dip is an electrifying seven-piece ensemble that melds vintage rhythm and blues with classic pop storytelling. Acclaimed by KEXP as "one of the most exciting and joyous acts to emerge in recent years," the band features frontman Tom Eddy's compelling vocals over an effortlessly deep pocket and energetic melodies from the three-piece HoneynutHorns. Hard-hitting but sensitive, The Dip draws inspiration from the musical roots of decades prior while sounding undeniably relevant today.
Following an ambitious 2019 that took the band throughout North America, Europe, and Japan, The Dip will captivate audiences with brand new music to complement their vibrant live shows and solidify their reputation as one of the most engaging acts on the road today.
Caloncho
Óscar Alfonso Castro (born December 20, 1986 in Obregón, Sonora), better known as Caloncho, is a Mexican musician and singer.
As a child, Caloncho lived in Guadalajara where his favorite activity was playing the drums, until he later decided to experiment with melody. At the same time, he started playing the guitar that his grandfather had left for him years before, and soon learned to play songs from artists such as Bob Marley and Sublime.
His first EP "Homeotermo" was recorded in 2011, and soon after, he started working with músician Siddhartha (a former-teacher and friend). He asked him to be his producer and Siddhartha agreed, saying about him: "Caloncho is a newly born musician, he is being newly discovered, both by himself and by those around him. He sent me a sample of his music and I immediately felt it was a musical obligation to help extract the sweet juice from his fruitful melodies."
Superfónicos
Superfónicos is Colombian Funk. Better yet, it is Caríbe Soul…fed by the Indigenous and African roots of the band's Colombian heritage, telegraphing a politics of peace and unity from the stage to your ears. They only ask that you dance toward a place in your mind beyond struggle and strife. Don't miss the chance to catch what NPR calls, "Lively, dynamic, colorful, full sound blending funk, cumbia, merengue…Commanding sound and presence with great vocals and harmonies," when this scorching eight-piece Colombian Funk band rolls through Houston! 
---
Thursday, 4/23
Robert Randolph & The Family Band
Robert Randolph took a step outside when it was time to record his new album, Brighter Days, choosing to work with producer Dave Cobb. Cobb is best known for his work with new country stars like Chris Stapleton, Sturgill Simpson, Brandi Carlile, and Jason Isbell. Looking beyond anyone's expectations or his own preconceptions helped Randolph circle back to where it all began for him: church music.
Randolph grew up playing sacred steel music – basically gospel played on pedal steel guitar – in the House of God church in Orange, New Jersey, and began taking his joyous, gospel-infused music out to clubs, backed by family members who shared not only backgrounds, but blood.
"The Family Band" Is not just a name meant to evoke connections of togetherness. They are an actual family; the group that supports Randolph is anchored by his cousins, bassist Danyel Morgan and drummer Marcus Randolph and his sister, vocalist Lenesha Randolph.
The Soul Rebels
The Soul Rebels started with an idea - to expand upon the pop music they loved on the radio and the New Orleans brass tradition they grew up on. They took that tradition and blended funk and soul with elements of hip hop, jazz and rock all within a brass band context. The band has built a career around an eclectic live show that harnesses the power of horns and drums in a deep pocket funk party-like atmosphere. The Soul Rebels continue to chart new territory as they feature in major films, tour globally, and combine topnotch musicianship with songs that celebrate dancing, life, funk and soul. 
Most recently The Soul Rebels wrapped up recording for their upcoming fall 2019 album, Poetry in Motion. The album will put the band front and center and showcase the wide breadth of musical genres and special collaborations that have come to identify the musically chameleon-like band. 
---
Thursday, 5/7
Ryan Bingham
Ryan Bingham grew up in the South. Texas, mostly. But there wasn't much in the way of consistency to his upbringing, other than his family's chronic existence on the wrong side of the tracks.
From the beginning of his recording career, with "Mescalito," Bingham has defied easy classification. As a rising country star, he ranged from Woody Guthrie-style folk songs and Spanish-language balladry to gritty hard rock. It's all American music; fittingly, he was honored as the Americana Music Association's 2010 Artist of the Year.
He's enjoyed thrilling highs and suffered debilitating lows, sometimes all at once. While his career was taking off – he won both an Oscar and a Grammy for "The Weary Kind," the theme song he wrote for the film "Crazy Heart" – he was coping with the tragic deaths of his mother, an alcoholic, and his father, who took his own life.
The losses put Bingham in a dark tunnel, and it took a while to crawl his way out. With the help of his wife, Anna Axster, and some inner soul-searching, Bingham has come back into the light. "American Love Song," the third studio album from the Axster- Bingham indie label (after 2012's "Tomorrowland" and 2015's "Fear and Saturday Night"), takes all his influences – both musical and experiential – and unites them in Ryan Bingham's best, most fully realized record to date.
Houndmouth
In late 2011, Matt Myers, Zak Appleby and Shane Cody started playing music together in a historic home in New Albany, Indiana dubbed "The Green House." Its rooms were adorned with relics from times past, so it was no surprise that songs such as "Penitentiary" bounced off the walls. Nostalgic sounds from their first album seemed to serve as a welcome escape for listeners from the relentless demands of the digital age. But if you asked any one of the guys, they were 'just having fun.'
Houndmouth signed with legendary indie label Rough Trade Records in 2012. "From The Hills Below The City" landed them on several world-famous platforms such as fellow lovable Hoosier, David Letterman's stage.
Houndmouth finds themselves recording and also touring their upcoming untitled fourth album expected to release in 2020. From their humble start, genre-defining hits, and experimentation, Houndmouth has and continues to make their impact felt with their unique take on storytelling through music.
---
Food and Beverage
Those attending Party on the Plaza will find an array of restaurants among Avenida Plaza. Restaurants are open daily and will be closing at 10 pm. You can find more about where to eat here . Alcoholic beverages will be available for purchase from cash/credit bar stations along the plaza. Outside alcoholic beverages will not be allowed.
---
Map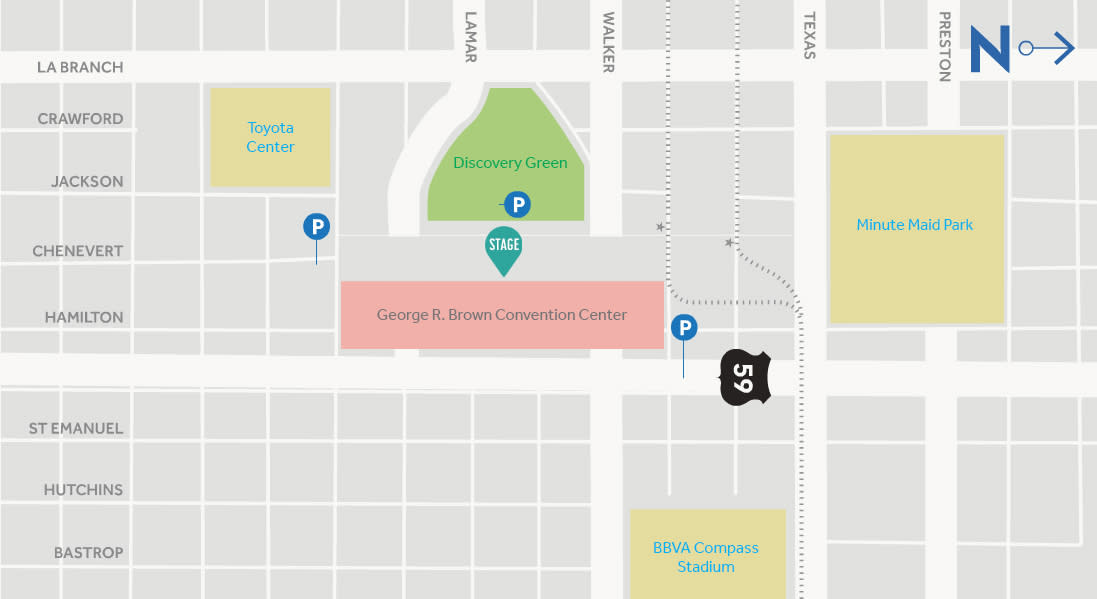 Top