UFC Fan Experience (Free Event)
Welcome back UFC Fans, we've missed you! Come join us for the UFC Fan Experience at Avenida Houston!
Friday, May 14th

3:00 pm - 9:00 pm

UFC 262 Weigh Ins (at George R Brown - Exhibit Hall C) 3:00 pm - 4:30 pm
UFC Fan Experience 5:00 pm - 9:00 pm at Avenida Plaza
Performance by Dj Phon

Saturday, May 15th

1:00 pm - 5:00 pm

UFC Fan Experience 1:00 pm - 5:00 pm at Avenida Plaza
Performance by The Motts featuring Suzanna Choffel
UFC Fan Experience is coming back to Houston this May 14 & May 15. This event is free and open to the public and fans are encouraged to stop by for a fun and immersive experience.
Come check out the UFC Champion Tunnel, take a selfie with the UFC Legacy Championship Belt, test your power with the UFC Striking Challenge, and pick up official UFC gear at the UFC Store and more!
In addition to the UFC activations, we will have food trucks, multiple bars serving beer, soda and water including Modelo, Jose Cuervo, and Howler Head – all UFC sponsors.
UFC Champion, Legacy Belt: We will have the real UFC Legacy Championship belt on display for fans to view and take pictures with.
UFC Champion, Tunnel Photo-Op: Take a shareable photo/GIF with the replica UFC Championship belt in a custom branded "UFC Champion Tunnel".
UFC Fighter Face-Off: This is another photo-op activation allowing fans to select from competing UFC Athletes and face off digitally. The fans then receive a shareable image.
UFC Striking Challenge Presented by Howler Head: We will have a UFC/Howler Head branded punching machine that fans can test their punching power with. We also have a leaderboard that tracks the days' high scores, creating a fun competitive interactive experience.
UFC Store: UFC merchandise will be available for purchase during the two-day Fan Experience.
BumpBoxx: A UFC partner specializing in wireless Bluetooth speakers. The UFC Store will have their products for sale during their open hours.
As for Health and Safety protocols – the Fan Experience is outside, masks and physically distancing are highly encouraged, cue lines will be set to maximize physical distancing and hand sanitizing stations will be placed throughout the event site.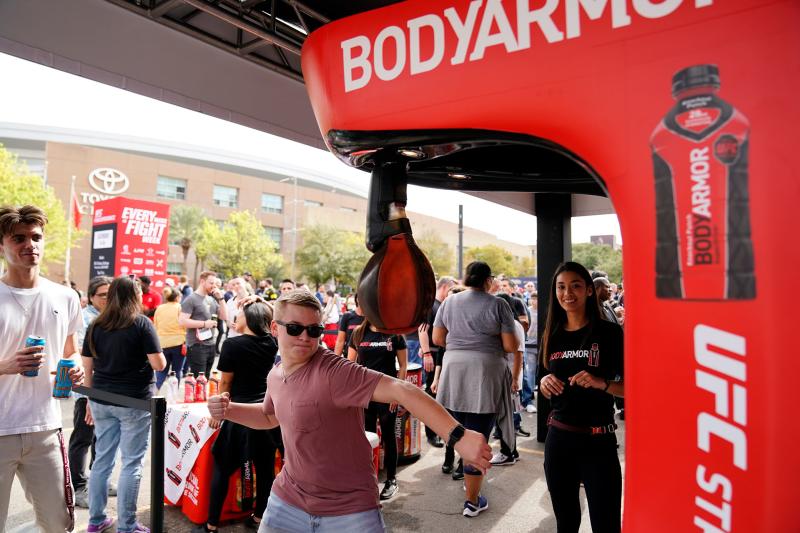 UFC 262: Oliveira vs Chandler – The Finishers | Official Trailer
---
Parking and Transportation
Guests coming to experience Impulse, can find garage parking in the Avenida North and Avenida South parking garages, located at each end of the George R. Brown Convention Center More information on rates and transportation can be found here.