George R. Brown Convention Center
In the heart of Avenida Houston lies the George R. Brown Convention Center (GRB), the city's premiere meetings destination. Transformed to serve is an epicenter for Downtown Houston, the GRB offers art, dining, programming, top entertainment and events to the area. Located on Avenida de las Americas, the GRB is 1.85 million square feet of meetings and events space with dining options, retail space (LAUNCH) and a soon-to-be satellite news studio (CBS Houston/ KHOU-TV).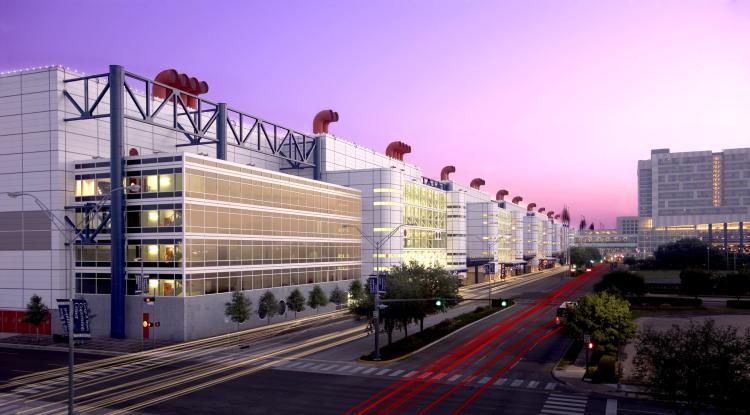 It was named for the Houston entrepreneur, civic leader and philanthropist whose Texas Eastern Corp. donated six of the 11 blocks required to build the red-white-and-blue convention center. The new facility was completed "on time and under budget" with a price tag of $104.9 million. Construction required 30 months with more than 1,200 workers. The sale of bonds, to be repaid by the hotel occupancy tax, spared local taxpayers any new burden. 
The 100-foot-high building replaced the Albert Thomas Convention Center. According to chief designer Mario Bolullo of Golemon & Bolullo Architects, he had the building's devotion to function stating, "I designed it to reflect the city's futuristic attitude, from technology at NASA to research at the Texas Medical Center to the offshore drilling rigs." In October 1987, the GRB held its first meeting for the American Society of Travel Agents. Other major events over the years have included World Energy Congress, Super Bowl 2004 and 2017, 2004 All-Star Game, two NCAA Final Four celebrations and more to come.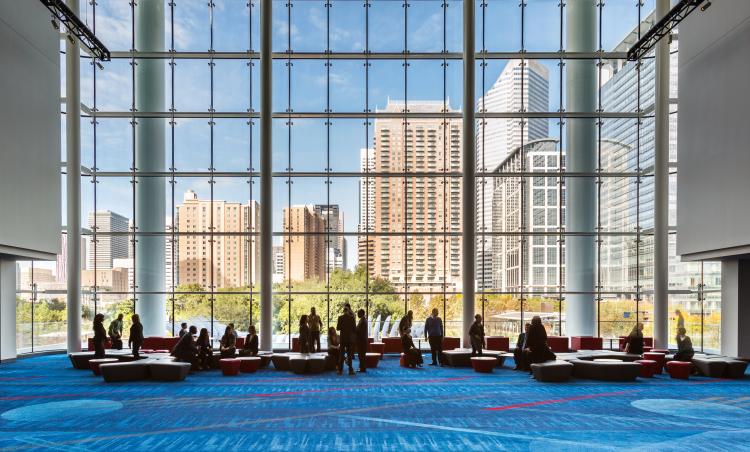 The GRB completed another makeover in December 2016 with a facelift to the front of the building, grand entrance and concourse level. The original eight-lane roadway updated its look to a two-lane, walkable zone as part of its newly-designed convention campus, Avenida Houston. For maps on how to get around the GRB, visit www.grbhouston.com.