Ready or not, gift giving season is here! In the past, pleasing the people on your list meant relying on your ability to remember that obscure perfume your mom mentioned or figuring out what your best friend would love but didn't already buy for herself. This year, we're happy to make the process of finding a perfect gift as painless as possible with a little help from our friends!
Before you make that customary mad dash to the mall, check out what these social media influencers selected as their must-give gifts this season, and you can be proud of the presents you place under the tree. Even better, you'll be supporting Houston artisans and designers! Don't worry Secret Santas, we've got you covered!
Even tracking down these treasures won't be fuss. Each and every item selected can now be found at LAUNCH, located downtown at Avenida Houston, or online, amid hundreds of other unique and highly giftable goodies. With an expertly curated selection of locally sourced fashion, jewelry and handmade wares, you just may buy yourself a few extra nights of eggnog by the fire.
Here's our list of 12 social media accounts you CANNOT MISS this season.
 
@ItsNotHouItsMe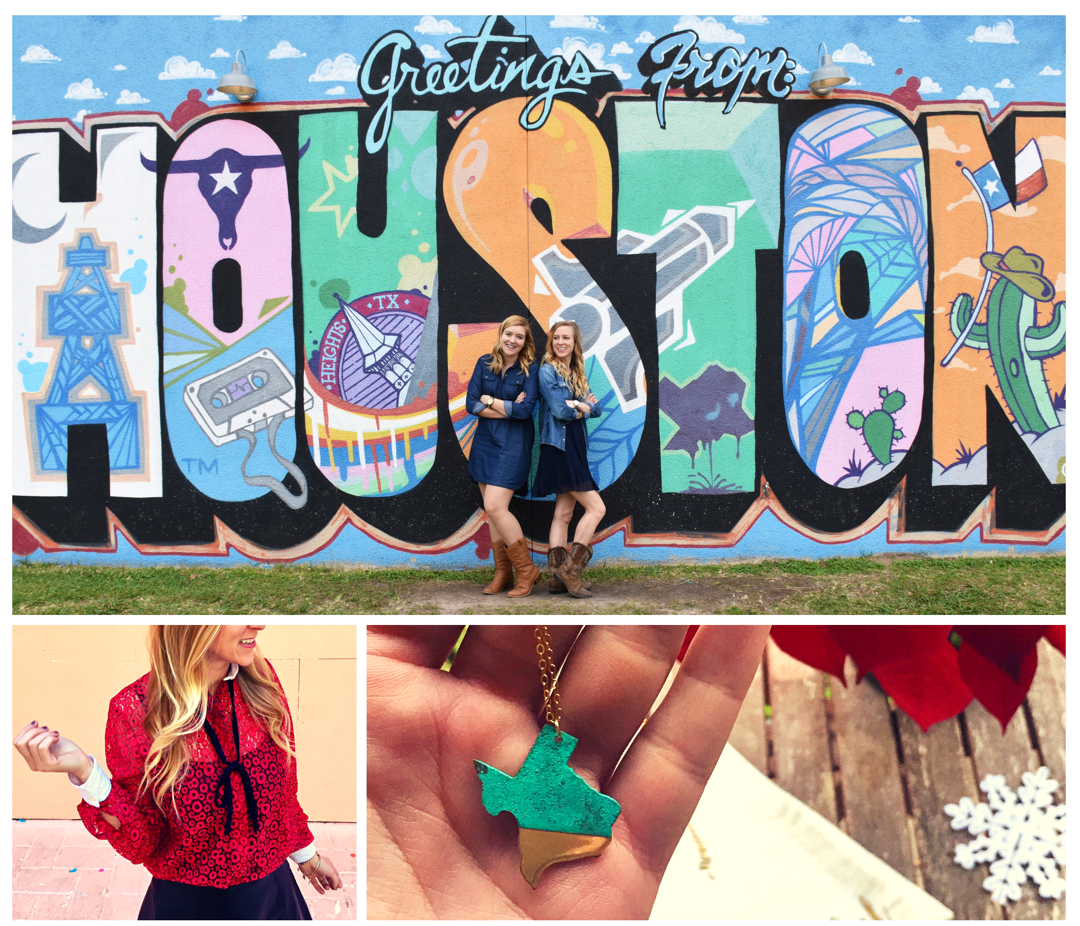 Natalie and Anastasia are proud Houston enthusiasts. If you're looking for "real talk," you'll find it on It's Not Hou It's Me, where they cover everything from yoga adventures, international trips, brunch drinking games and the coolest H-Town events.
This duo loves the Texas Necklace by Modern Artifacts. "I'm big on Texas-themed things and I think getting your own Texas necklace is a right of passage," says Natalie. "The oxidized finish and angular gold detail really set this piece apart from anything else like it. This would be perfect for a friend who just moved to Texas or for someone who is leaving and needs to take a little piece of Lone Star with them." They also selected the Amanda Lace Top by V. Cheri, pointing out that red looks good on everyone, and would work well for a New Year's Eve ensemble or as an early Valentine's buy.
 
Native Houstonian Megha Tejpal is one of the contributing editors of luxury lifestyle mag Houston CityBook, and emerged onto the Houston scene with her social media blog @HotPinkHouston, spotlighting the best restaurants, bars and nightlife that the city has to offer. Today, in addition to her recurring column Latest Dish, she pens food culture stories, travel guides, personality profiles, fashion items and philanthropy pieces.

Megha's selection is the Crush City Shirt by Diverscity. She was drawn to the Space City artwork which simultaneously gives a nod to the Houston Astros while conveying pride in our unstoppable city. As this year comes to a close, we think back on the many unforgettable moments that it brought - from Super Bowl LI to Hurricane Harvey to the World Series victory. Share this shirt with someone special and the only-in-Houston memories that go along with it.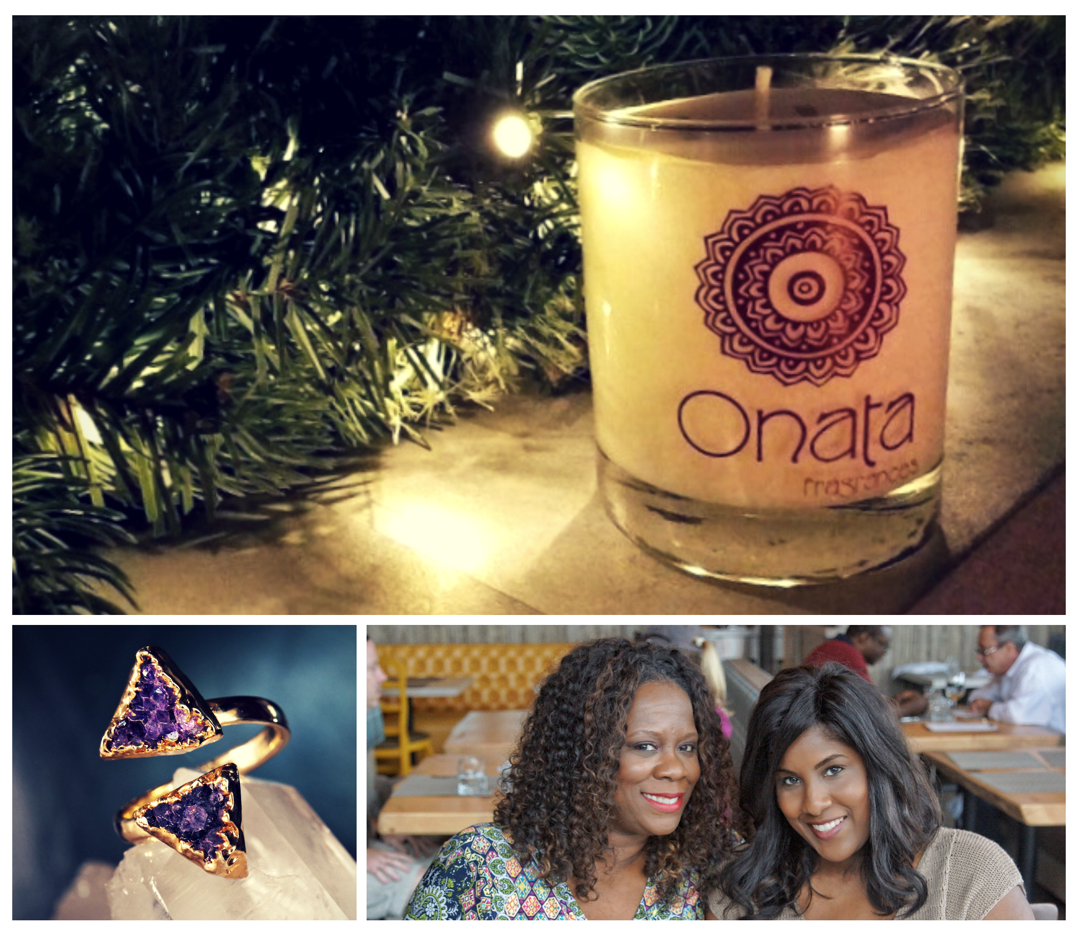 Shanna Jones and Felice Sloan are the founders of Urban Swank, a lifestyle blog covering food, beauty, travel, and everything in between. Focusing on the experience of things, Shanna and Felice highlight what is great about the city of Houston and beyond. They have a pure and true passion for life's adventures and want everyone to experience something new - things they may not have been exposed to before.

The Maya Ring by Temple Street felt like the perfect choice for their tribe of friends and followers because each is one-of-a-kind, beautiful, bold and stands out in a crowd. "This one goes to my girlfriend who has shown incredible strength through adversity - not only during the storm, but every day before and since." The pair also adore the Urban Wineaux Candle by Onata Fragrances for the wine lover in your life. The fruity and earthy tones of a favorite red wine are equally welcoming when entering a room with this scented soy candle.
 
Nicole is a Latina Houston blogger with a passion for beauty, fashion, motherhood and life in Houston. Her blog Lipstick & Brunch is a haven for positivity, beauty tips and affordable fashion for curvy women.

Nicole loves layering the Kimono by Kimono Zulu during our unique fall and winter months, when Houston weather is notoriously unpredictable. "Because it's light, stylish and impressively dynamic over a dress or a pair of jeans, I'd give this to the friend that always comes straight from work to meet us for a night out." For the best friend who shares your elegant and chic sensibilities, the Circle Ring Bag by Ciebo is a can't-miss. It's even vegan friendly for your besties that keep it green!
 
Lauren Mills was born and raised in Houston, and resides in Braeswood with her husband, toddler and rescue cat. After a 14 year career in the oil & gas industry, she now pursues her true passion - sharing relatable and attainable fashion on her blog, Sunday Beach.

After suffering the loss of her home and cars during the Hurricane Harvey flooding, the Houston Strong Earrings by Brenda Grands really hit home with Lauren. "We were so overwhelmed by the support of our local community, and we experienced firsthand the truth behind that phrase." These earring are the perfect gift for anyone who was afflicted by Harvey or gave help and care during the recovery.
 
@Leyla_Moon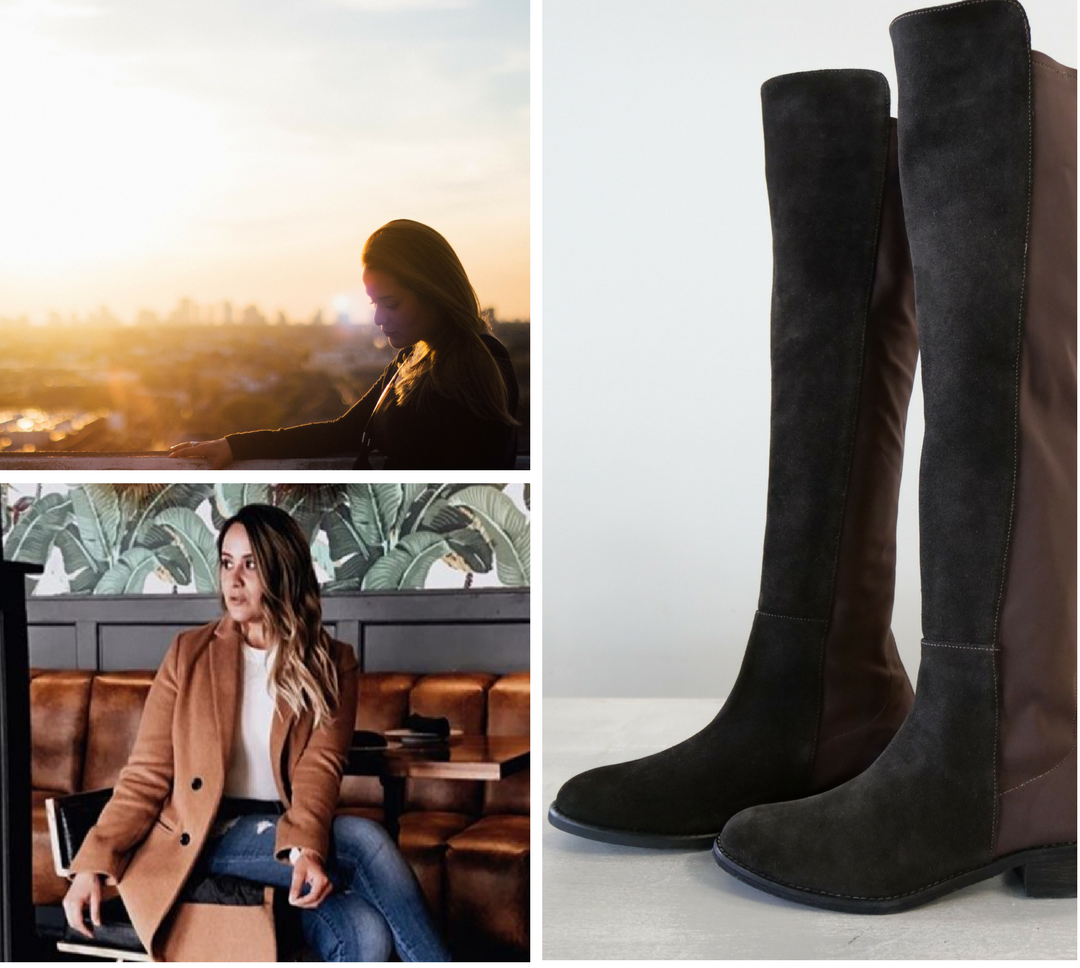 Leyla Moon is a Houston-based Mexican-American artist. Traveling has always been one of her biggest passions, and a camera became her closest companion to explore new cities and capture the beauty of precise moments in time.  A true Houstonian at heart, she is focused on exploring Houston and showing the world all of the wonderful aspects it has to offer.
The life of a photographer influenced Leyla's choice of the Sara Boots by Step Col. Seeking a balance of style and comfort, the versatile two-tone coloration, small heel, and suede leather construction made them an easy pick. "These boots are perfect for anyone who likes to explore the outdoors, but also wants to be able to dress things up for a night in the city."
 
@Lonestar.Looking.Glass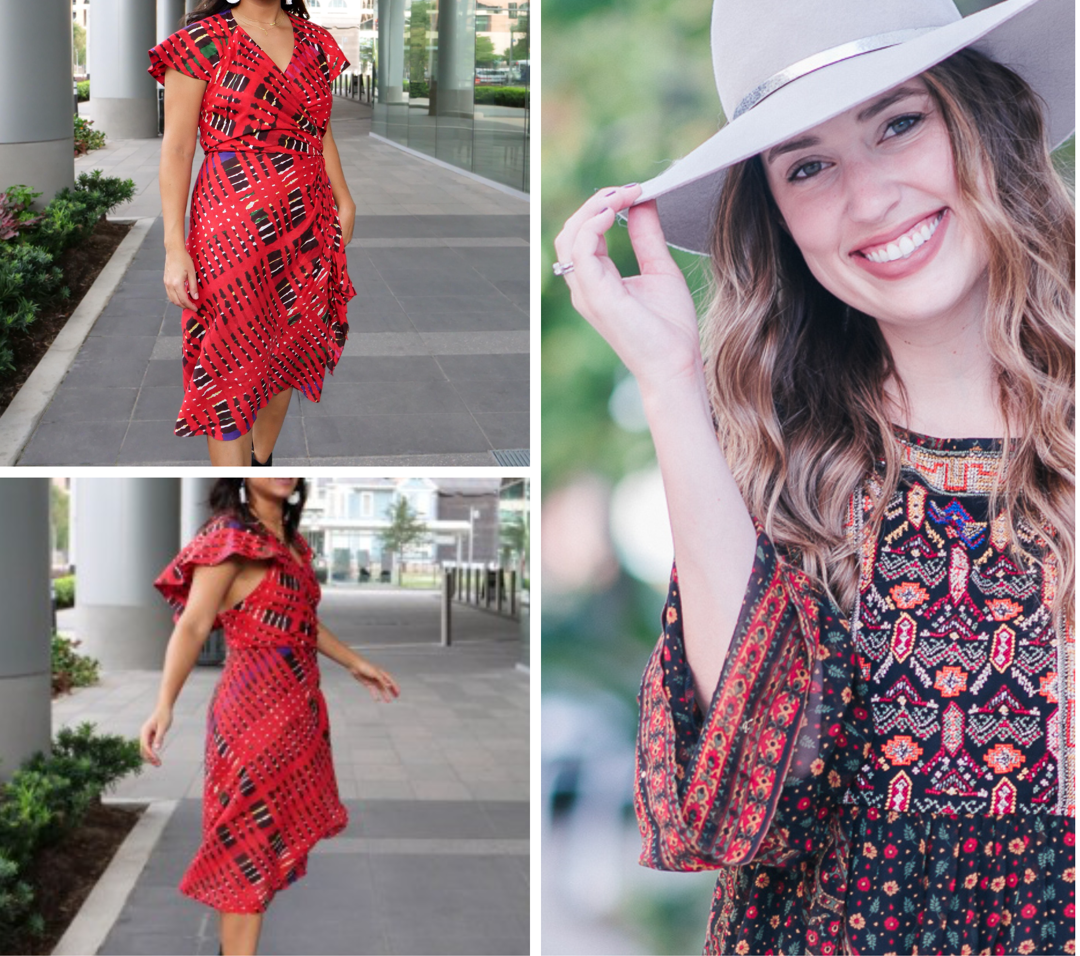 Alice Kerley is the transplant-Texan behind Lonestar Looking Glass. Her life and style blog features intriguing fashion finds, style tips, travel diaries and everyday adventures in motherhood. She firmly believes that living in Houston would be worth it for the Tex Mex alone and that a passport and good pair of boots make the best accessories.
In the spirit of the holidays, Alice falls for the Sameerah Dress by Chloe Dao. Dress it up or dress it down, it works great for any celebration or occasion. She envisions this piece as a gift for her mom or a woman of any age that can pull off bold prints for a look that makes a statement. The elegant silhouette will also work well with many different body types!
 
@MyRedGlasses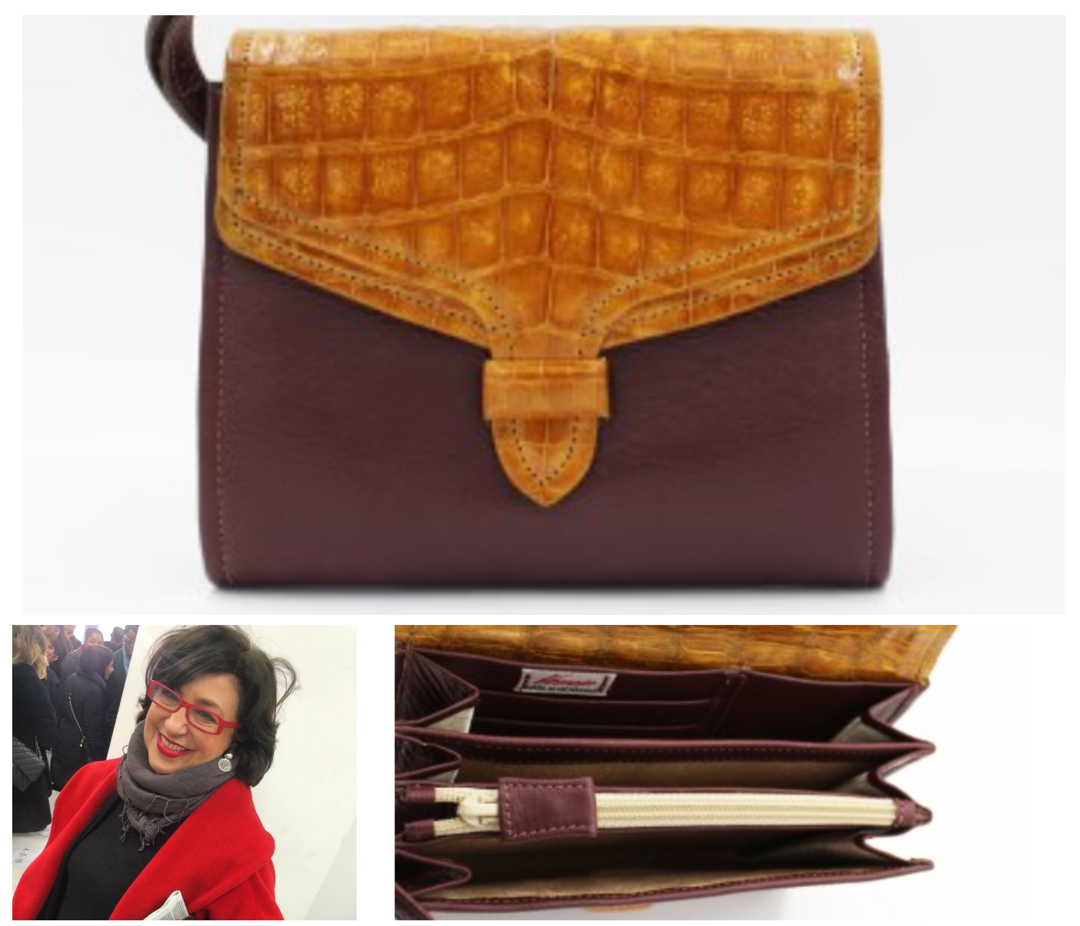 Roz is a full-time fashion/marketing consultant and fashion/lifestyle blogger. Her love of fashion from any early age resulted in over three decades following her passion in the industry that she loves. In fact, Pactor's love affair with clothing may have started with the giving of gifts, as some of her earliest and fondest memories involve modeling her newly received clothes while hamming it up for her father's video camera.
Roz appreciates the classic elements of luxury and elegance with a touch of modern sophistication. The Dania Wristlet by Venom combines fine leather construction with an alligator flap in a variety of color combination options and is the perfect accessory to compliment a night of fine dining or even cheering on the home team. For the girl on your list who likes to keep it classy, definitely go with the gator.
 
@ABayouCityLife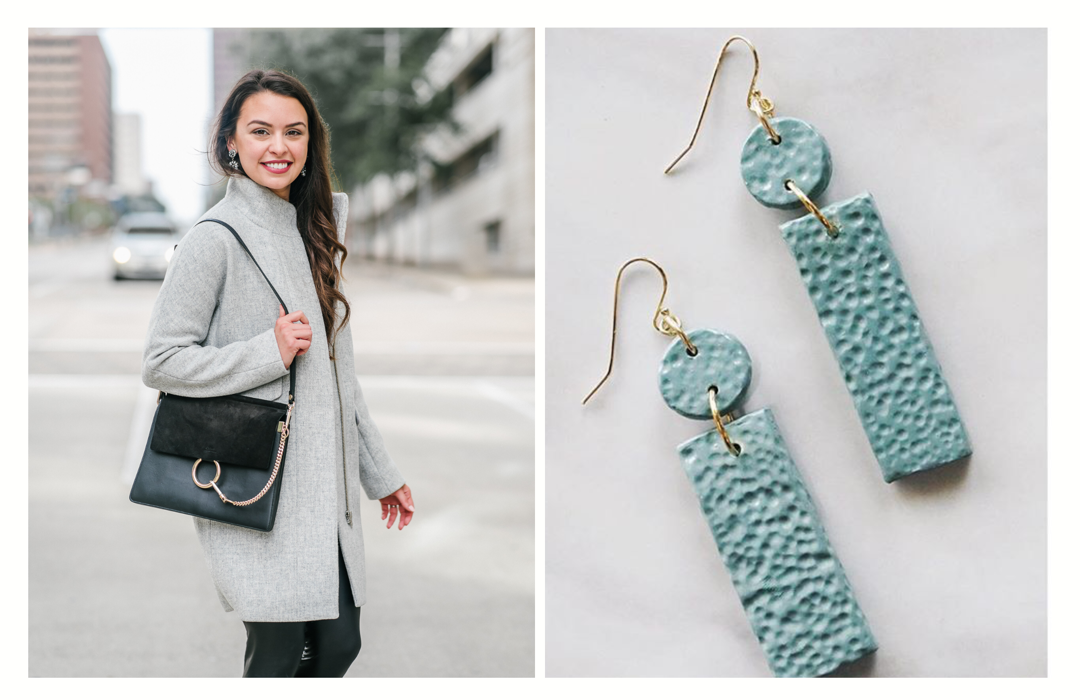 Allison is a native Houstonian who inherited a passion for clothes from her mother. She loves to find her clothing on trend and also at a bargain while mixing it up with designer pieces here and there. Blogging is her escape from her daily nine-to-five and allows her to express her creativity and unique personal style.
For those, like Allison, who appreciate a fusion of modern and traditional, the Slate Clay Earrings by Kari Breitigam are the perfect amalgam. She loves the modern geometric shape in timeworn turquoise. Because they can pair easily with many different looks, these earrings will be well-received by any woman on your list, and particularly so by the mother, aunt, sister or friend who inspired your own style journey.
 
@LiveLifeInstyle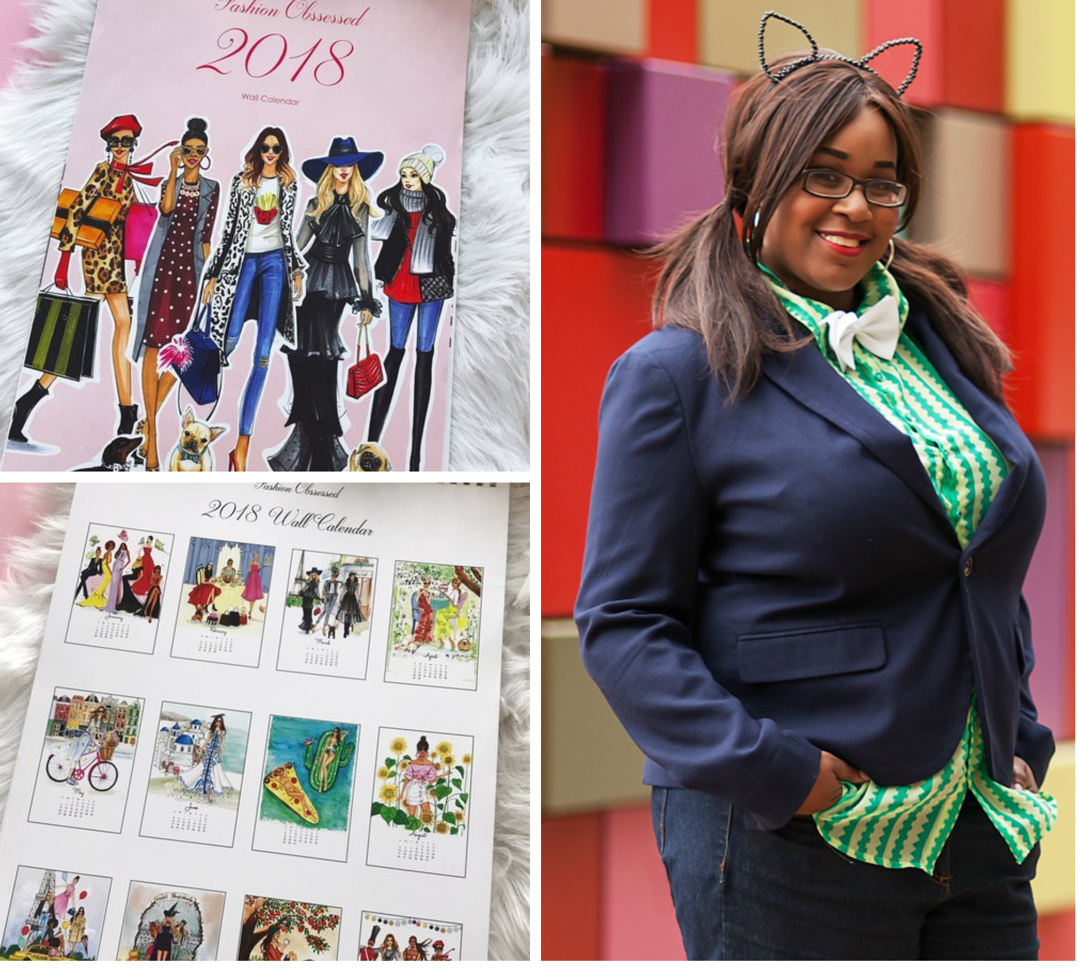 Shalanda, known in blogging circles as Shasie, is an engineer by day, fashionista by night. She created her blog Live Life in Style as a way to showcase her love of Fashion through 'Outfit of the Day' posts and has since evolved to include interviews, product reviews, event coverage, travel, home décor & lifestyle. Additionally, Shasie is also the Founder of Houston Fashion Bloggers and the Style Editor & Manager of Strategic Partnerships for FashionMingle.Net.
Shalanda has been a fan of Rong Rong Devoe for years. As a personal collector of Devoe's fashion illustrations, it was only natural for Shasie to gravitate toward the Fashion Illustration Calendar. "This would make an amazing Secret Santa present! It would even make a perfect add-on gift to almost anything else. Everyone needs a calendar, so why not make it a fashionable one?"