Ever wondered what it'd be like to see the moon up close? Wonder no more because Lucion's larger-than-life art installation, moonGARDEN, arrives in Downtown Houston this Saturday. Over 20 illuminated spheres, ranging from six feet to 30 feet in diameter, will transform Discovery Green and the Plaza at Avenida Houston into an ethereal moonscape.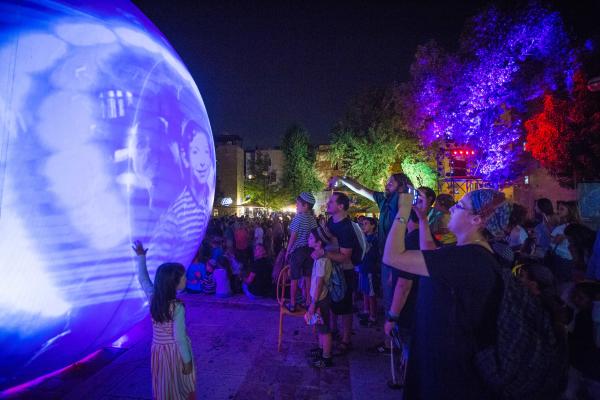 Designed by Montreal art collective Lucion, these gigantic globes – move over Cloud Column aka "bean" – are a once in a lifetime experience for visitors. Each piece starts with a drawing, and then the artists use different techniques and materials to create two-and three-dimensional vignettes on platforms inside of each self-inflated sphere. These 'globes' are brought to life with innovative shadow theaters, dynamic lighting and interactive elements that allow people to become part of the experience.
Here are a few creative ways to enjoy your moonGARDEN visit:
There are 11 spheres with unique shadow theaters featuring illustrations related to the history of Houston and Discovery Green. Have a little fun and play a game to see who finds it first.
Take an evening walk to see the unique shadow theaters in each globe.
With any light source, try drawing on the surface of the one of the interactive globes' orbs.
Find a moon, hit the best angle, turn the light source on yourself and bingo! An Instagrammable selfie appears.
The moonGARDEN is visible all day and lights are activated every night from 6 p.m. to midnight. The installation is on view from September 29 to October 7, 2018.