Ask any coffee lover around and they'll say, "please, talk to me after my coffee." But where someone find the best coffee in Houston? Luckily, Avenida Houston has great options to take care of any caffeine fix, whether visiting for work or play. So, customize a mobile order to get the best latte or espresso. Or, grab a favorite mug and find a quiet place to enjoy a nice selection of coffee and teas at coffee shops and cafes in Downtown Houston.
Briggo Robotic Coffee Haus at George R. Brown Convention Center
Need coffee 24/7? Well, the Briggo robotic coffee haus at the George R. Brown Convention Center is the answer. Now, visitors can buy specialty coffee drinks on demand. Simply order and pay for a cappuccino, latte, iced coffee or tea through an app or via the touchscreen at the coffee haus and then watch a robotic system make the drink on site. That's right! No barista required.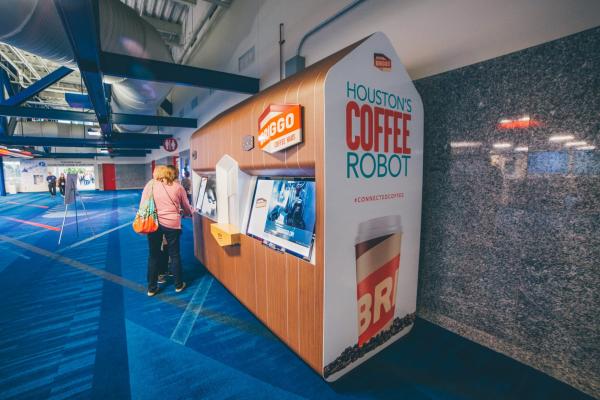 Phoenicia Specialty Foods
Along Austin Street is a gourmet food-lover's paradise, Phoenicia Specialty Foods. What's better is the gourmet coffee house inside. The specialty market's coffee house serves up fresh gourmet coffees, teas, signature desserts and gelatos from 7 am to 9 pm Monday to Friday and 9 am to 8 pm on the weekends.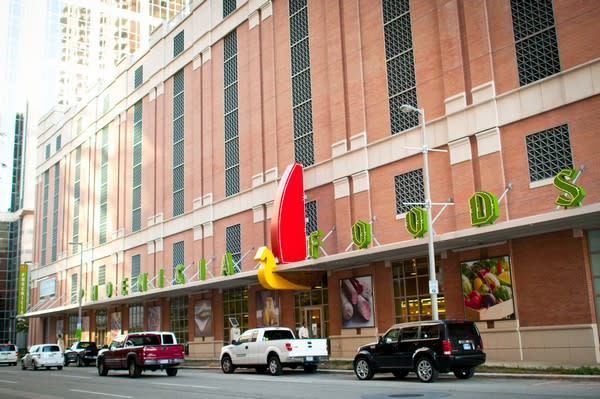 Starbucks at Hilton Americas-Houston
Welcome to the largest Starbucks in Texas. At Hilton Americas-Houston, visitors can have a fun time at this 4,000 sq. ft. Starbucks location, which serves all the classics from 6 am to 8 pm. Get a warm breakfast sandwich, lunch and dinner meals or a Fizzio handcrafted soda. Located on the Lobby Level of the hotel, there are plenty of study nooks, meeting areas or table for two's all around to relax with friends or get much-needed alone time. Plus, guests can stay connected using the cafes WiFi.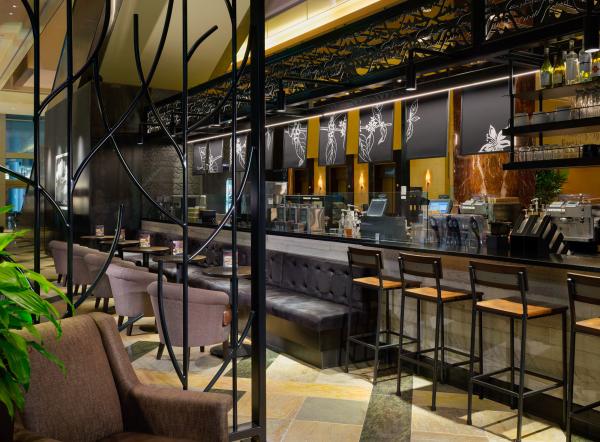 Starbucks at George R. Brown Convention Center
The Starbucks on Level 2 of the George R. Brown Convention Center serves up the coffee shop's wide-variety of beverages, as well as breakfast and lunch sandwiches, gifts and more. Hours vary so be sure to check the Starbucks app to prevent missing out.  
Texas T
Looking for the perfect spot to grab a drink or quick snack? Located in the Lobby of the Marriott Marquis Houston, Texas T serves up Starbucks coffee, breakfast tacos, snacks, desserts and more. Relax in the spacious lobby of the hotel and do a little people watching. Or, simply chill. For lunch, grab a sandwich or snack. After hours, Texas T serves up beer and wine. The location is open daily from 6 to 6 pm.