The George R. Brown Convention Center (GRB) is buzzing with excitement about its new bee colonies. That's right! Bee Colonies!
The GRB kicked off the new sustainable farm project in partnership with its hospitality partner, Levy, at the beginning of fall 2018. This is all part of the GRB and Levy's efforts to create an on-site garden and promote local flavors.
With four new honeybee colonies on-site, these colonies will produce honey used in food prepared at the venue. Currently, there are plans to incorporate honey harvested from the hives into the GRB's signature menu items, like their avocado-honey and lime vinaigrette and even as a component of artisan cheese displays. Meanwhile, the additional byproducts created by the hives, such as beeswax, will be used to make products like lip balms.
Just imagine visiting the GRB and grabbing a tube of GR-Balm. Hmm...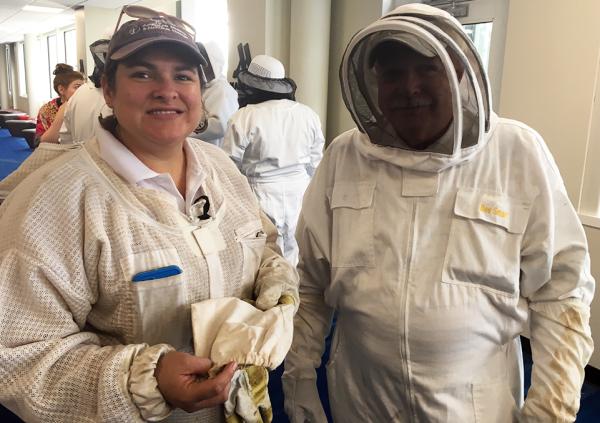 Levy's executive chef, Dominic Soucie, and its culinary team will care to the hives on a day-to-day basis, while team members from across the building will have the opportunity to participate in beekeeping. The new farming project provides opportunities to gain the skills about beekeeping and sustainable care as well as promote greater respect and care for the food they work with on a daily basis. 
GRB visitors can get an up-close and personal look at these bees through windows located adjacent to the South End's balcony on the 2nd-floor concourse.