First, in honor of the holidays we brought you Prismatica, a rainbow-colored wonderland of life-size kaleidoscope prisms. But why just light up the Avenida Plaza? To maximize the fun down at Avenida Houston, ANOTHER LED-powered exhibit is soaring through the trees and its name is Paloma.✨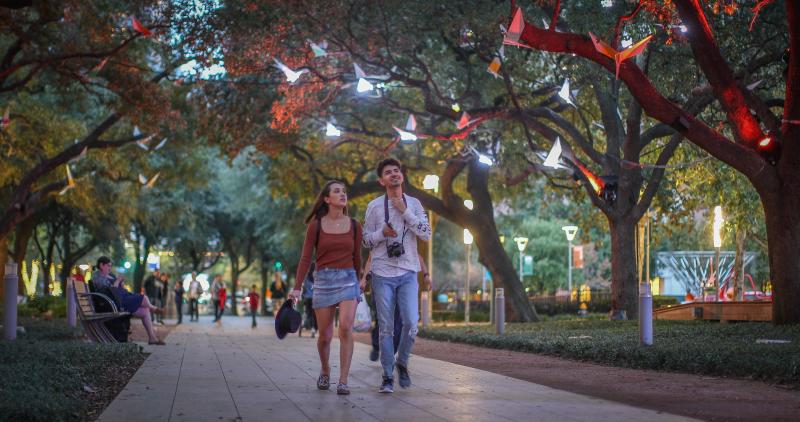 Discovery Green's LED-powered doves are a creation by French creative studio, Pitaya. The series of 200 colorful aluminum origami birds were painted by Forever Green members in Houston as part of a special event and hang elegantly over the Brown Promenade. Once the sun sets, the promenade is transformed into a dynamic, LED-illuminated paradise.
The exhibit works in conjunction with the exhibit is Here and Now, a sound-installation by Houston-based artist and anthropologist Lina Dib.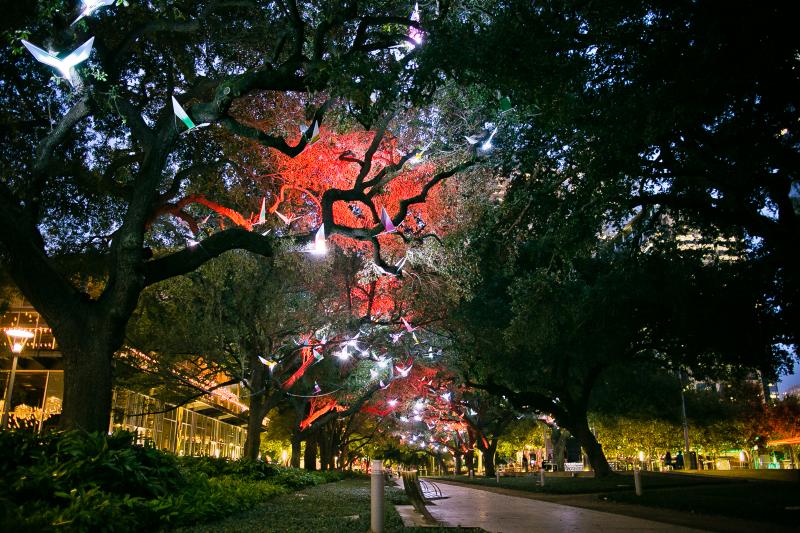 Dib's choreographed sounds work in conjunction with Paloma to create an immersive experience beneath the park's beautiful centuries-old oaks.
Need parking to witness the magic? Step right up!👈