April 3 marks Opening Day in Major League Baseball and, more importantly for locals, the Houston Astros. This year, the fan experience has been enhanced with the completion of Avenida Houston, offering options to turn every game into an unforgettable experience. 
Fans won't want to miss meeting up for pregame festivities at Biggio's Sports Bar, named after Astros legend and Hall-of-Fame member Craig Biggio. Located at the base of the Marriott Marquis, the option of dining and staying in the facility is a perfect match, along with the Texas-shaped lazy river. With a full stomach, the ballpark is only a couple blocks away. 
On the way to the ballpark, swing by LAUNCH, a pop-up shopping destination at the bottom of Partnership Tower. There you will find Houstonian-made art, apparel and more. While LAUNCH will continue throughout the season, individual artists and designers will rotate in and out, creating a new experience each time. 
After the game, you'll find many post-game options available along Avenida; Grotto Downtown, Vic & Anthony's or you can celebrate your victory back at Biggio's again.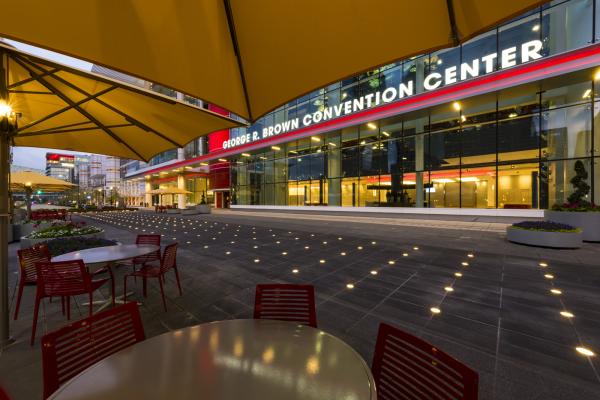 For parking, the Avenida North Parking Garage will put you closest to the game, while Avenida Central and South garages offer additional parking. Avenida South Parking is connected to the Hilton Americas-Houston and the George R. Brown Convention Center, which offers a first-floor concourse that you can stroll, while enjoying many pieces of art within. 
From Opening Day to October, Avenida Houston will be the place to be for Astros fans to experience the game like none other.