If you are near the Avenida over the next few days, you may witness history in the making. Internationally known muralist Dragon76, will be painting his largest and most ambitious work to date on the west side of the Hampton Inn and Suites Downtown.
He is working in conjunction with Street Art for Mankind on a project of the World Food Program USA, in support of the mission of the United Nations World Food Programme, which was awarded the 2020 Nobel Peace Prize Laureate. Teaming up with the Kellogg Company, the organizations are creating a series of murals around the United States dedicated to "Zero Hunger," one of the United Nations Sustainable Development Goals. 
The six #ZeroHungerMurals are aimed at raising awareness and mobilizing support to combat rising United States and global food insecurity, especially in the socio-economic fallout of the pandemic. UPDATE (3/23/2021): The five additional murals are in New Orleans, LA; Oakland, CA; Washington, DC; Detroit, MI; and Battle Creek, MI.
Dragon76's mural is currently in progress through March 14th. Visitors are encouraged to stop by and observe the artist in action. Laying out and painting a mural of over 13,000 sq. ft. is no small accomplishment. The attention to perspective and detail the artist brings to the project is mind-boggling.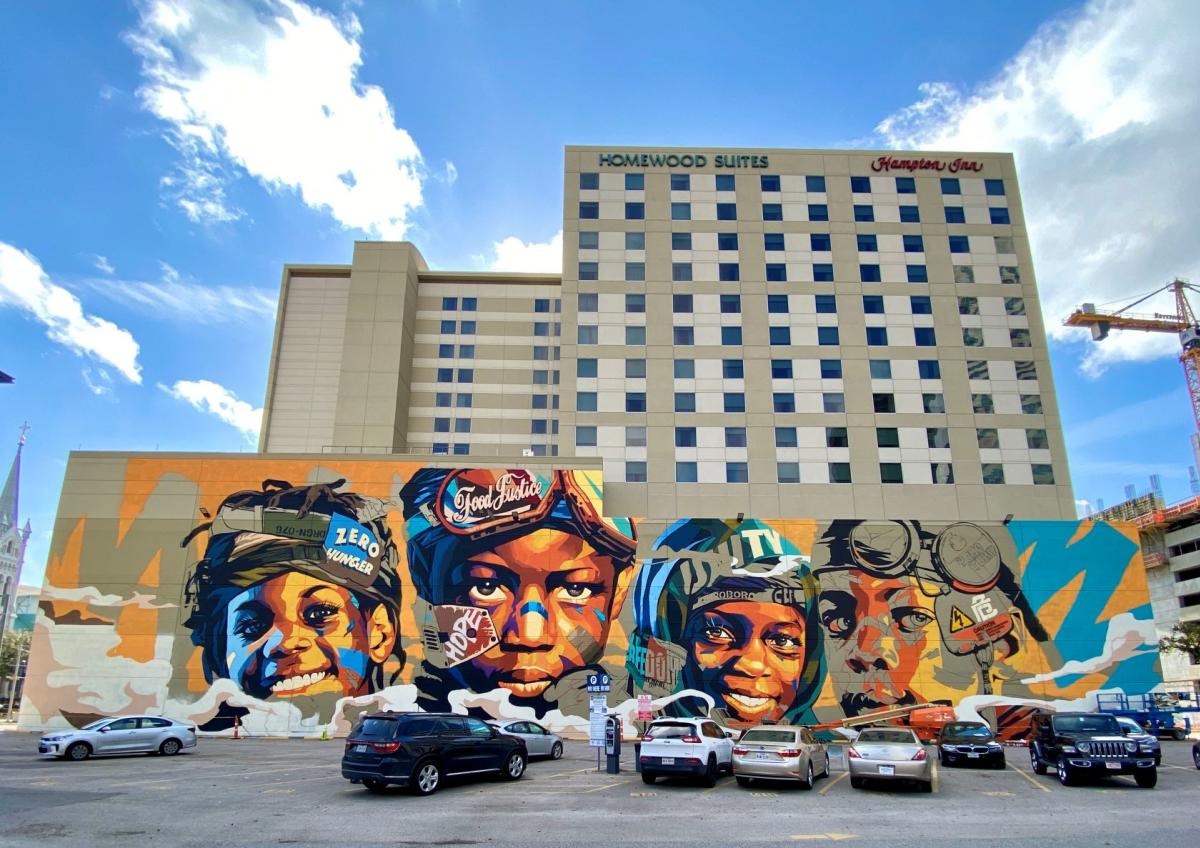 Additional murals will be featured in Oakland, CA; Washington, DC; Detroit, and Battle Creek, MI.
The U.S. has been hit with an unprecedented hunger crisis as the pandemic's fallout triggers unemployment, income loss, and widespread food insecurity. According to data from the U.S. Department of Agriculture, African-Americans are twice as likely to face hunger as non-Hispanic, Caucasian households. To give back to local minority communities, Kellogg Company is supporting local food justice programs. In Houston, they are donating $10,000 to Ivy Leaf Farms, located in Sunnyside. The farm is dedicated to neighborhood beautification while creating sustainable healthy food options for a food desert community.  
The mural series is a continuation of the "Zero Hunger: mural created in New York for the United Nation's 75th anniversary. Visitors to the murals can use Street Art for Mankind's free "Behind the Wall" app to scan or photograph the mural, instantly access more details about the work, the hunger crisis, and how to take action globally and locally.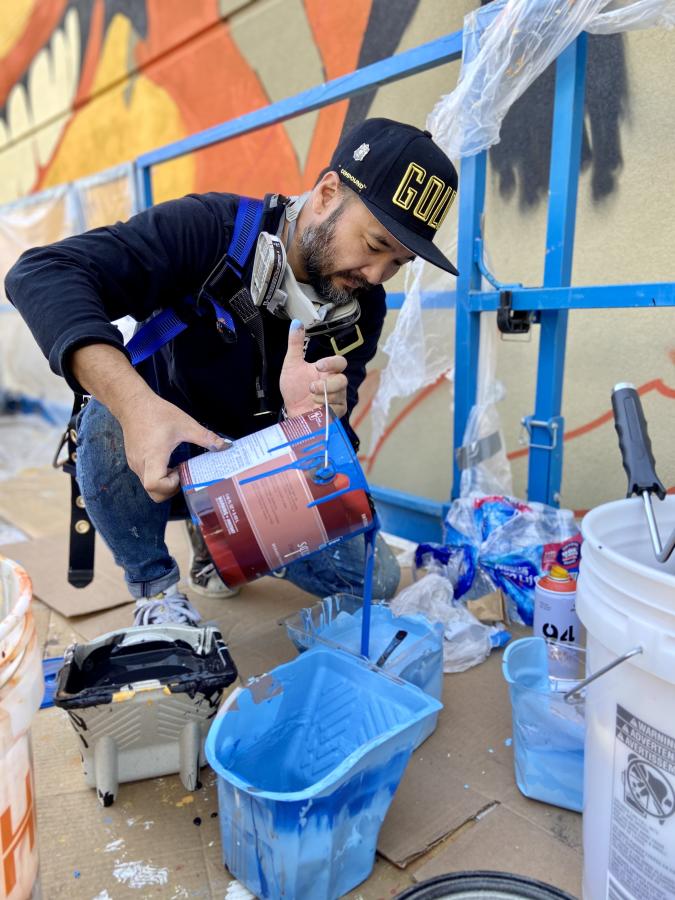 All photos courtesy of Street Art for Mankind. Follow @streetartmakind, @dragon76art, @wfpusa and @worldfoodprogramme on Instagram for more information and inspiration.