Last night,  Houston Insiders, local bloggers, and staff and community members joined together to celebrate the kick off of Avenida Houston's newest interactive art exhibit, IMPULSE! The installation officially opens today, June 14th and will run until September 2nd. Here are some pictures we've rounded up of last night's fun to show you what you're in store for with these glowing beams of fun! 🎇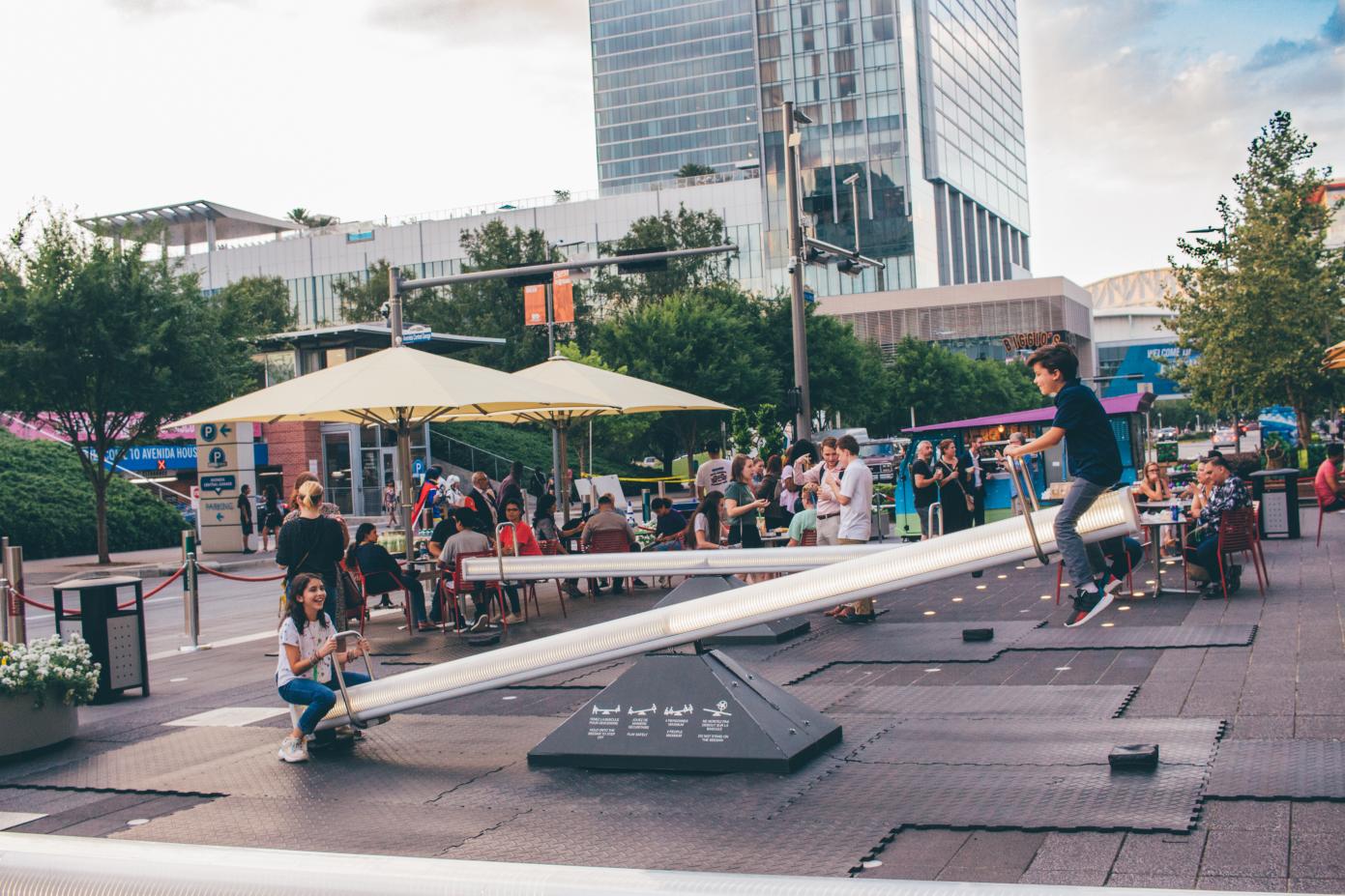 Enjoy it with the kids on a summer's day!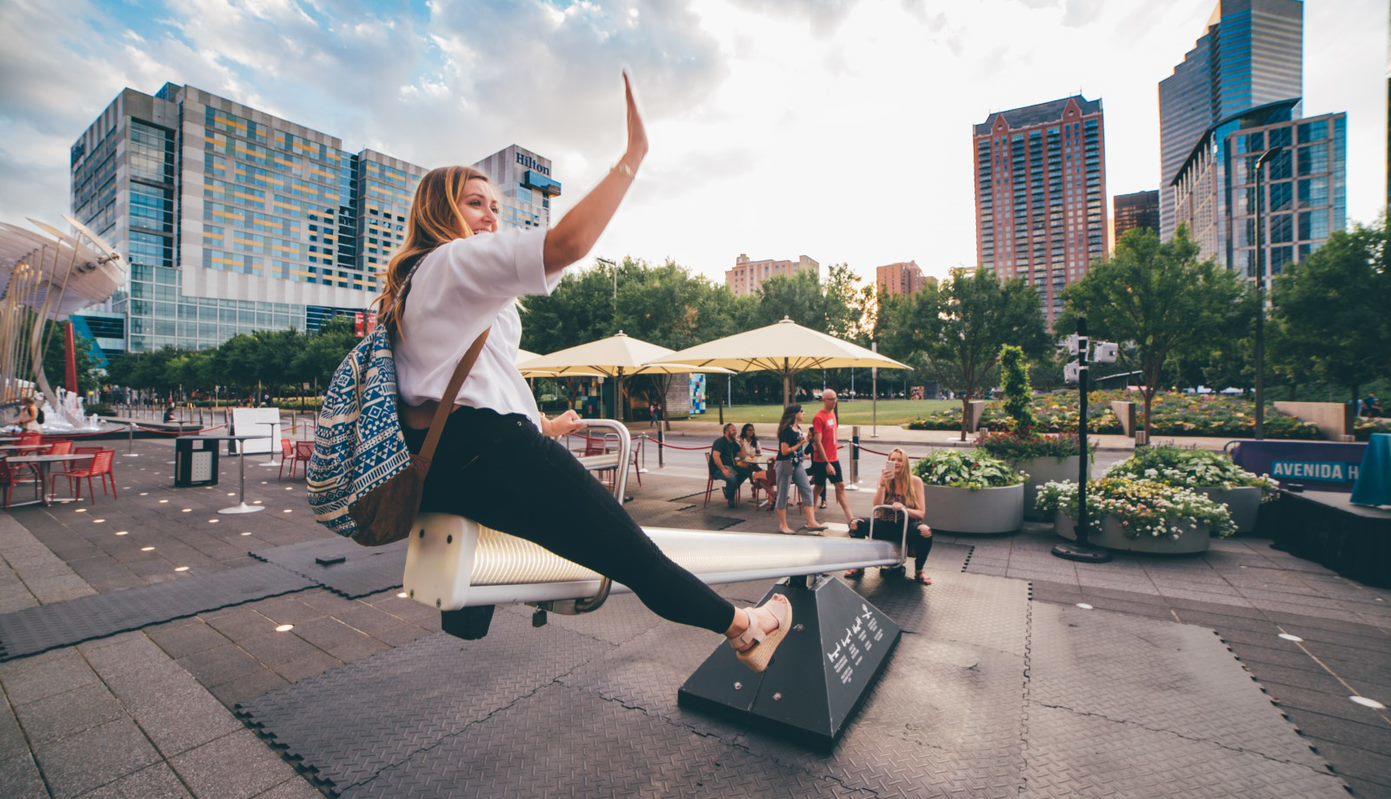 Grab your best friend and take it for a spin!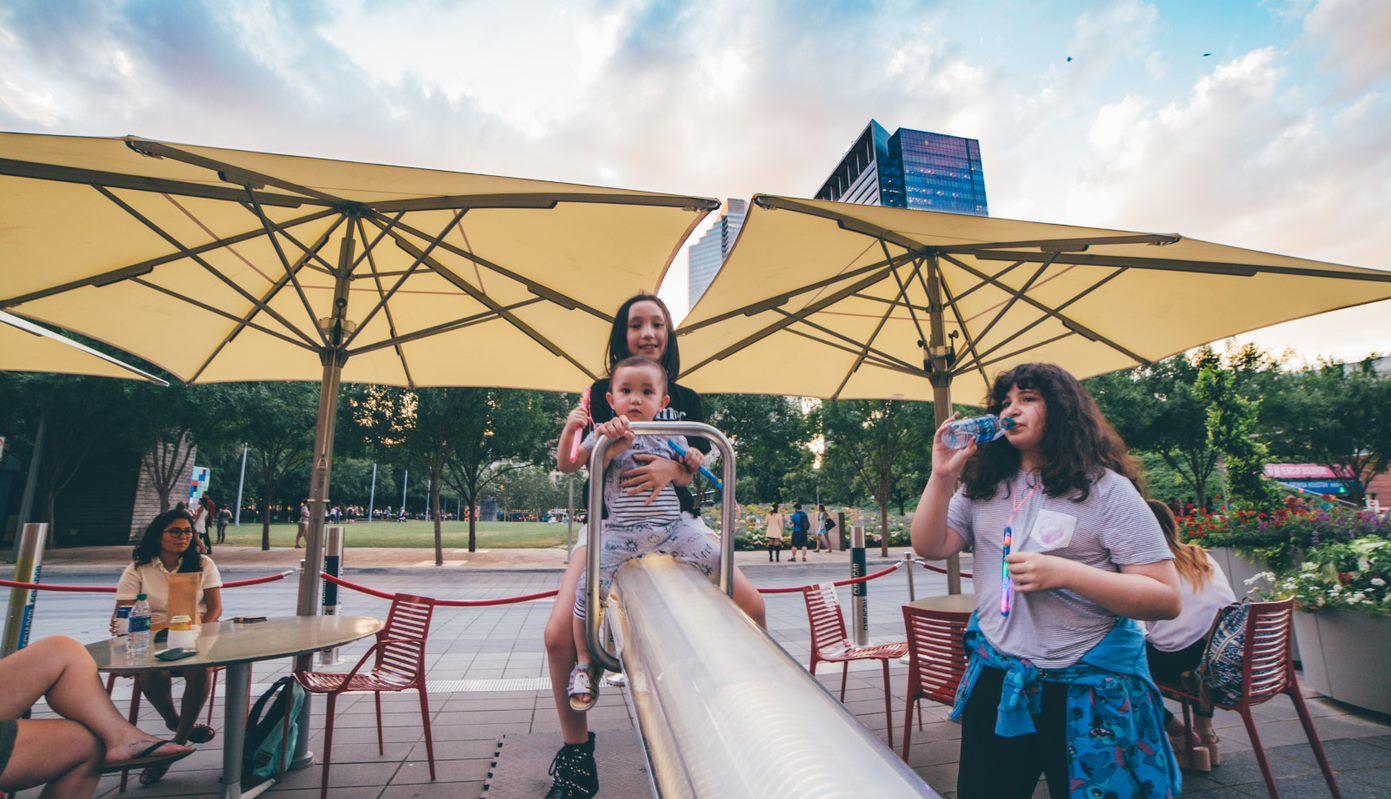 Use them as an excuse for some good, old-fashioned family bonding!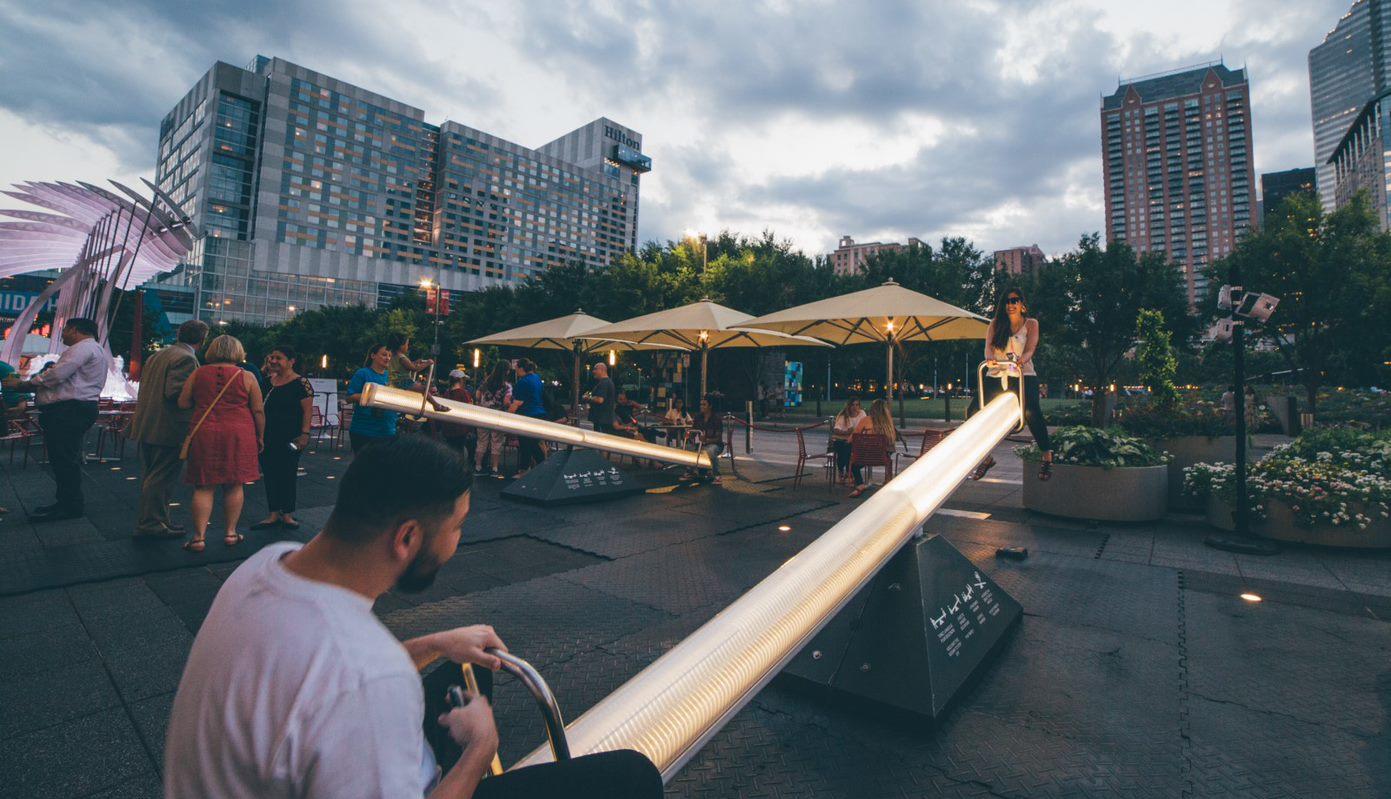 Try them out on date night!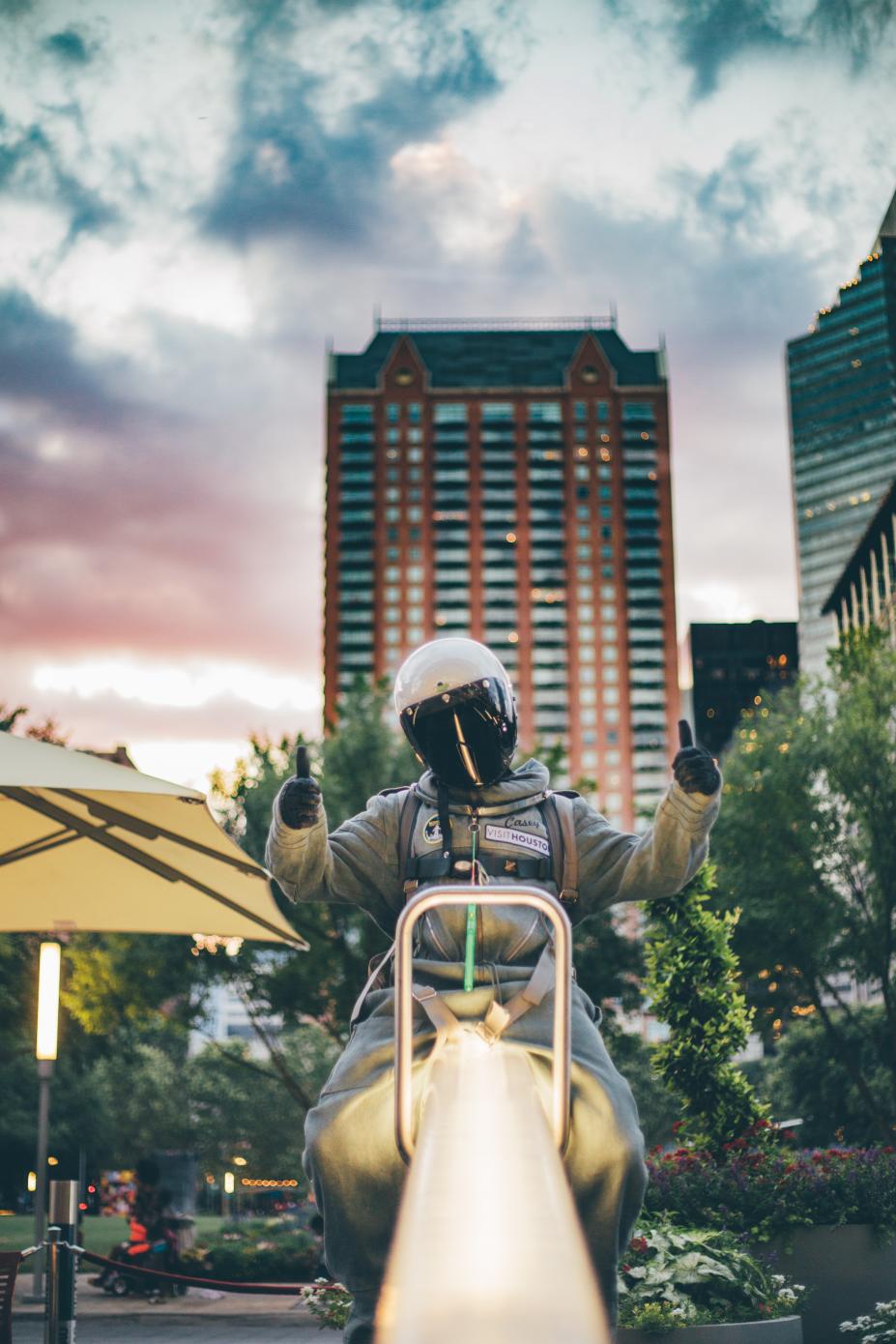 Or use them to kill some time while you're waiting for NASA to send you to space. 🌙✨
For more details about our IMPULSE exhibit, click here. ✨