We know, we know, ever since Impulse left the Avenida there's been a void inside many of you... No more light up see-saws? How could it be?! We hear you. So, in the spirit of giving, the Avenida would like to give you a sneak peak of what is kicking off the holiday season with a bang–and more Instagram-worthy photo ops!
Our hottest new interactive art installation, Prismatica will take the Plaza by storm beginning Friday, November 22nd until January 5th from 8am-11pm. During that time, these rainbow colored prisms will brighten the holiday season with every color imaginable, reflecting downtown Houston by day and projecting the full spectrum of light each night.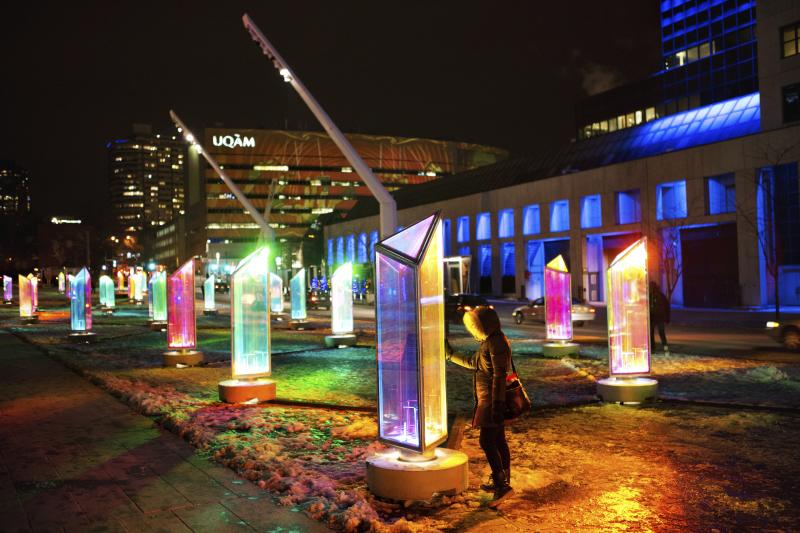 Users are invited to wander through the maze of dazzling rainbow prisms that capture and transform Avenida's lights into a multi-colored wonderland. As visitors manipulate the prisms, not only will they be presented with an infinite interplay of lights and colors, but a variable-intensity soundtrack comprised of bell sounds as well.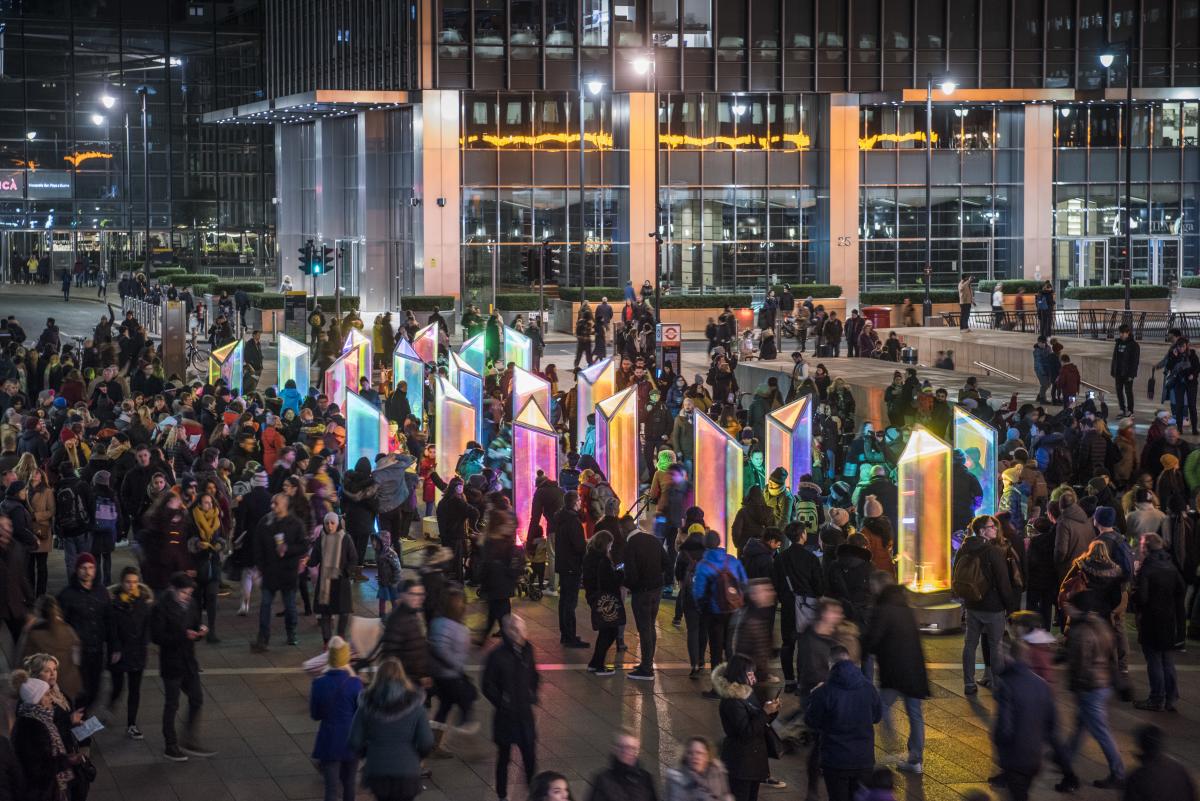 The exhibit begins this Friday and invites any and all interested in experiencing the Avenida as it's transformed into a giant kaleidoscope. Come experience the rainbow! 🌈
Want to experience the rainbow but need parking? See our parking guide to Downtown Houston.
Looking for more holiday-filled fun on the Avenida? We've got you covered with our calendar. ✨