Free Things To Do on the Avenida
Your guide to all of the free fun along Avenida Houston. ✨
Thinking about coming down to the Avenida for a day full of fun? Smart idea.
All year round on the Avenida, there are sights and sounds to be heard.... and most of the time, they're FREE. There are so many, in fact, that we decided to create a comprehensive guide to highlight all of the hottest things happening year round.
Live music at The Rustic and MKT Bar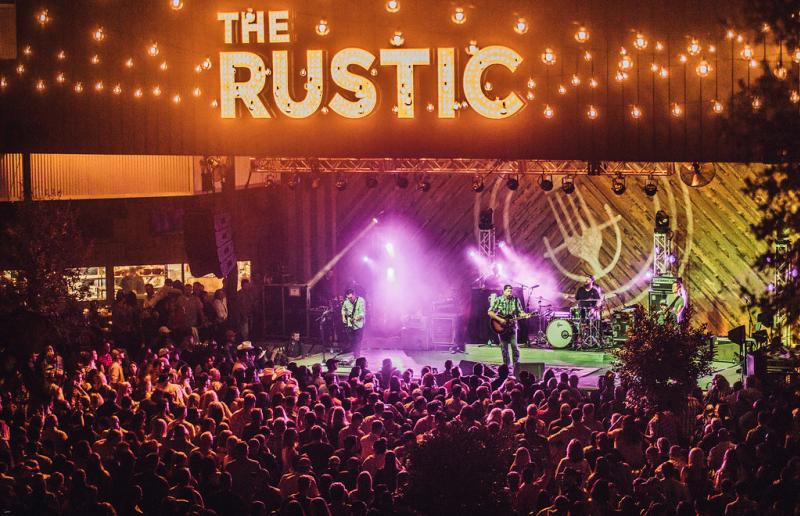 Live music is just one of the many great, free activities on the Avenida! Restaurants like The Rustic and MKT Bar host live performers almost nightly, adding that little bit of much-needed ambiance to accompany some pretty delicious dishes. Check out our calendar to grab a bite and watch the show of a lifetime.✨
Parkour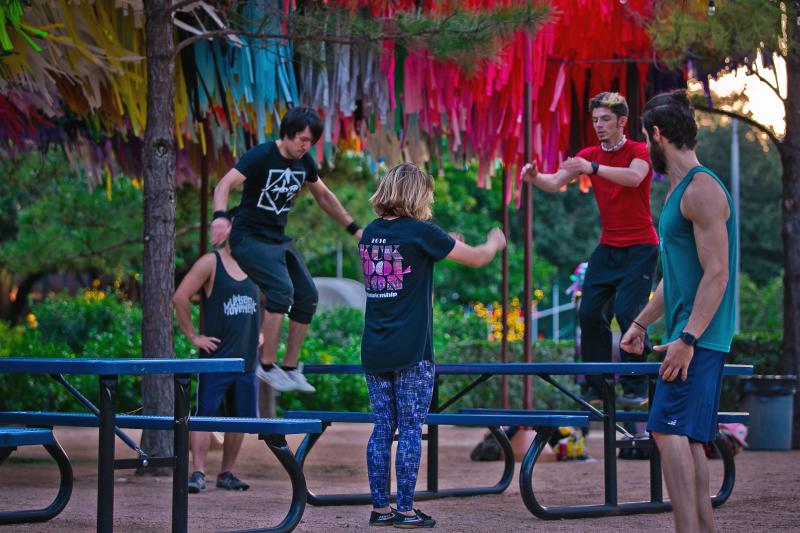 Who says work and play have to be mutually exclusive? Come try a FREE parkour class out at Discovery Green, where getting your daily workout can be a blast! Recurring every Thursday until November 21st from 6:30-7:30pm, use this beautiful park in a deconstructed approach to running, jumping, climbing, balancing and more.
Explore Art on the Avenida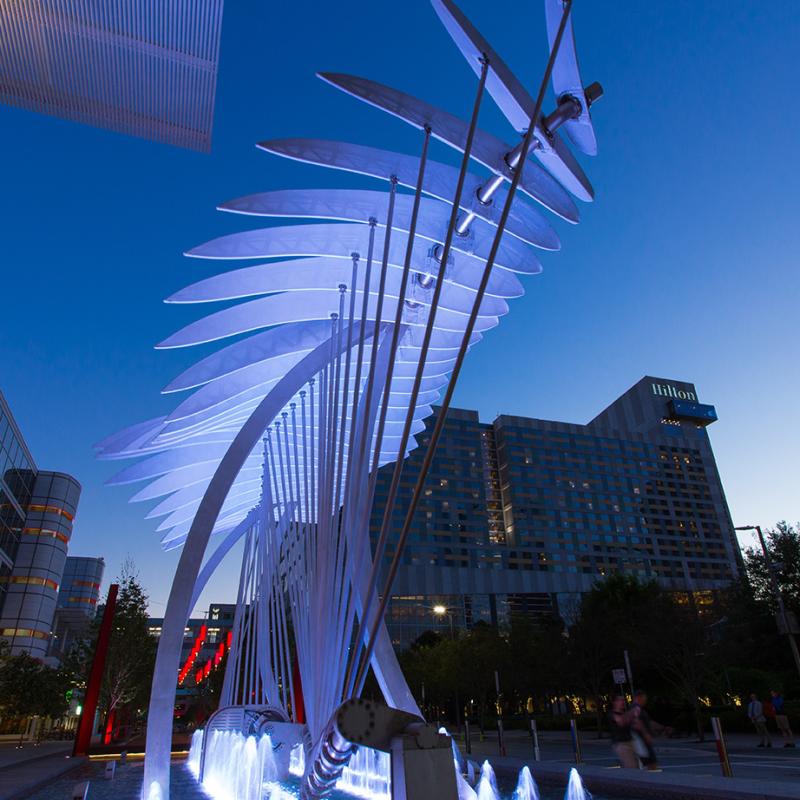 Here on the Avenida, we love our art. Whether it's housing different interactive art installations, or admiring our mainstays like Wings Over Water and the Monument Au Fantome. The best part? All of these Instagram-worthy pieces are FREE. ✨
Core Yoga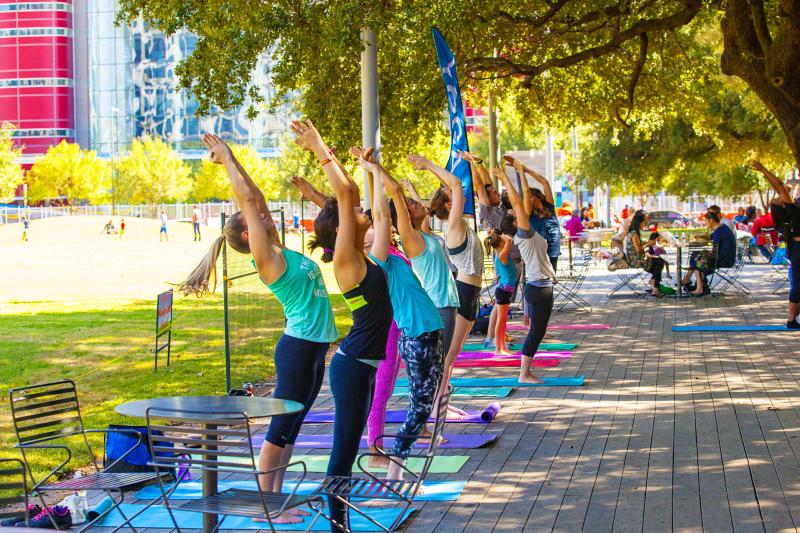 For all our yogi's out there, we have something for you too! Part of Discovery Green's Fitness Series, Core Yoga is offered on the green every Tuesday until November 26th from 6:30-7:30pm! Strengthen your body, relax your mind and find your center with this dynamic flow yoga sequence. We bring the fun, and you bring the  mat, towel and bottled water. 😉
Flea By Night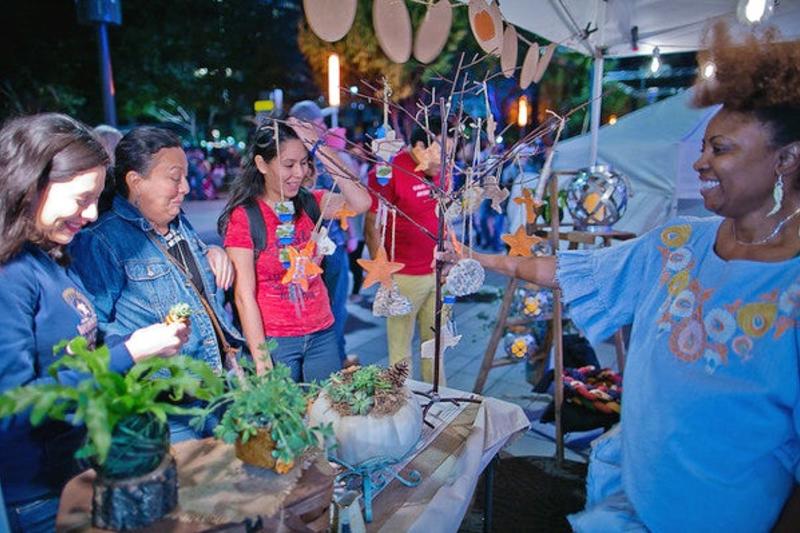 Every Saturday from 6-10pm, the Avenida is transformed into a treasure trove. Flea By Night is a destination market that features an array of artful kitsch, vintaged and recycled and repurposed items, and collectibles crafted by our city's finest local artisans and designers. You're guaranteed to walk away with something unique at this one-of-a-kind market nestled along the Avenida.
Screen on the Green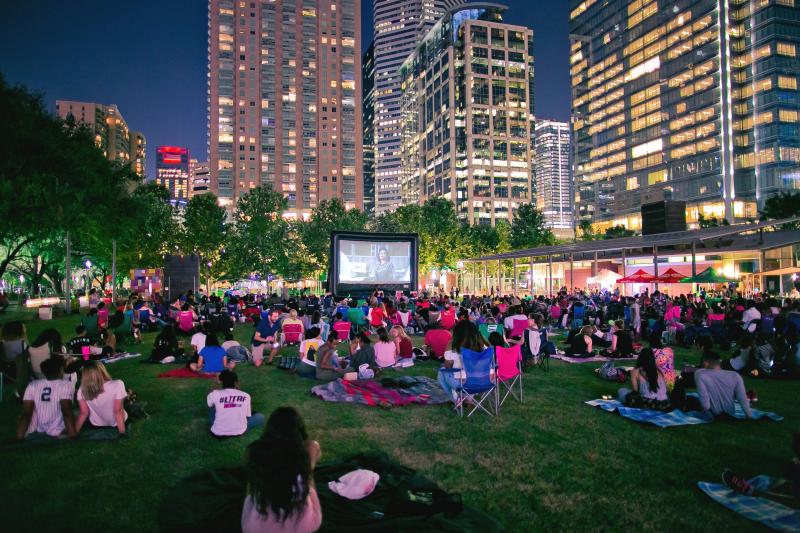 Need ideas for a family outing? Date night? Say no more. Screen on the Green is the move for you! Enjoy family-friendly movies with a view of the downtown Houston skyline. 😍  Bring your blanket, lawn chairs, or a picnic set up to make your experience next level. Restaurants like The Lakehouse are a hop, skip and a jump away if you feel like grabbing a bite while you watch the film as well!
Zumba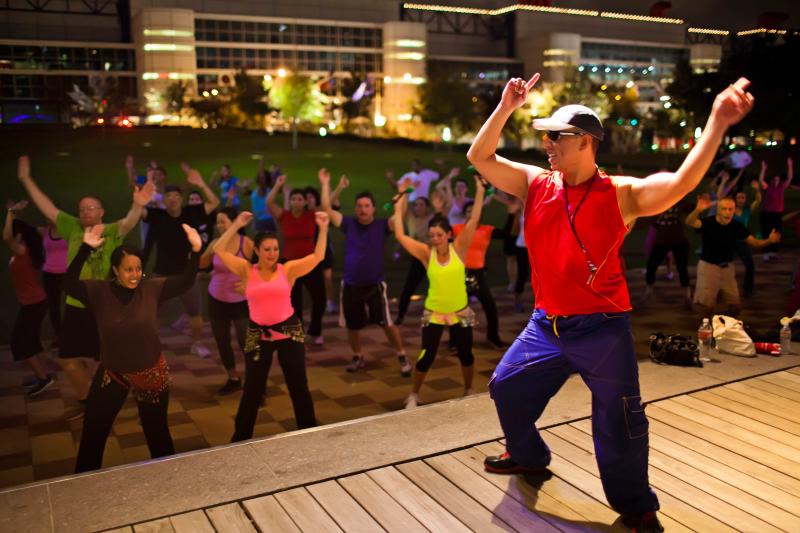 Sometimes you just feel like dancing the night away! Skip the club and head to Discovery Green to tear up the dance floor for free.  Recurring weekly on Wednesdays until November 20th from 6:30-7:30pm, Zumba Strong combines high-intensity interval training with the science of Synced Music Motivation for a guaranteed good time.
Get your camera out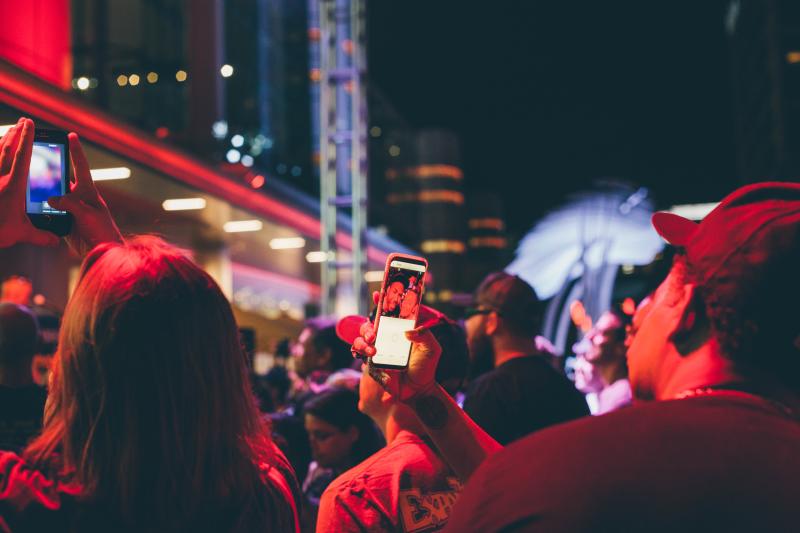 You can't put a price on a good 'gram. 😎  Whether it's capturing the moment at one of our live music series, one of our hot new art installations, or a beautiful moment in nature at Discovery Green the Avenida guarantees some Instagram gold. Make sure you always have your camera ready! You never know what magic you'll stumble upon.
Hatha Yoga
Another must-attend yoga event for both seasoned champs and beginners, this beginner-level vinyasa class held at Discovery Green will challenge you and enhance your awareness all while building a strong, healthy body. This series occurs every Saturday morning until November 30th from 9:30-10:30am.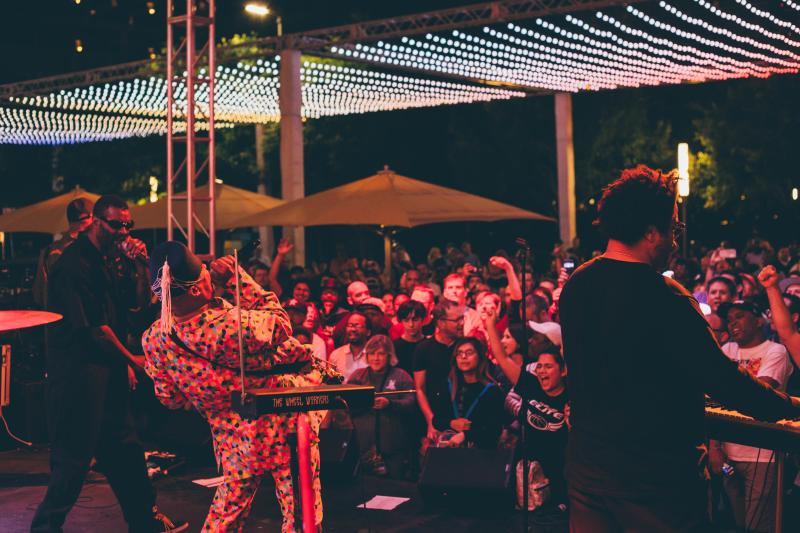 A star-studded lineup of local and regional bands, our Party on the Plaza series takes the Avenida by storm every time. With series occurring in fall, spring and summer it guarantees that the party never stops! The food trucks and beer specials lined up along the Avenida also help ensure that the fun keeps on coming.🤷
There's always some free fun to be had at Avenida Houston! Even our parking is free for two hours if you eat at one the restaurants on our campus. 😉